That thing is one of the most unusual trikes I've ever seen!It sounds like a beast.It sounds like a beast. I really would like to see people's facial expression when they see this monstrous trike for the first time on the road!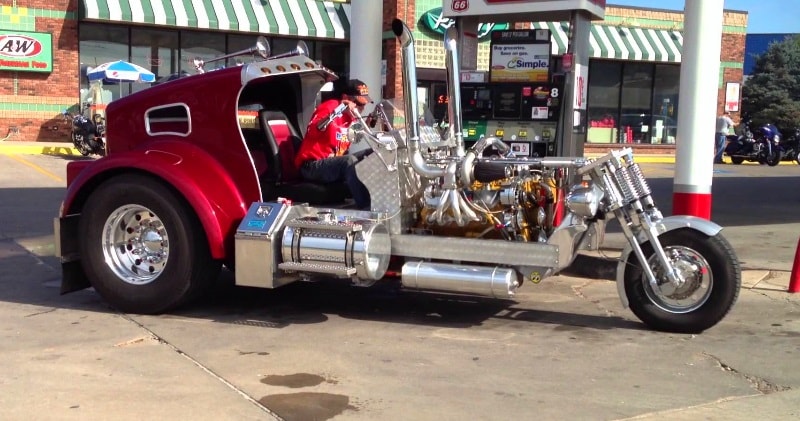 source/image: dallas seeman
Build by Walt Moss, the body is aKenworth T800 hood that is reversed and modified and real truck rear end with truck 11R22.5 tires. It took 9 months to build.
The video we now present you demonstrates an amazing piece of art, in which a unique form, an advanced functionality and an insane power are combined successfully and astonishingly.
Advertisement
It is powered by a compelling Detroit 6V53T, 318ci, V6 two-stroke diesel engine with a 671 blower and a big turbo 275hp, it has a 18-speed manual gearbox.