A perfect solution for cleaning riverbanks, performing aquatic construction, removing pollution and controlling liquid spills.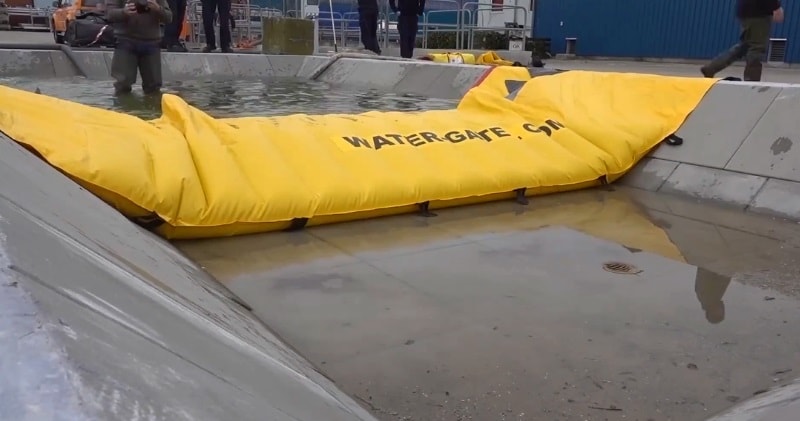 source/image: MegaSecur
The Water-Gate is a temporary flood barrier which is unique in the way that once rolled out, it self-deploys. It uses the weight of the water to hold the water back.
The water lifts the top of the barrier whilst at the same time weighing the base down, forming a seal. The barrier is easily and quickly rolled out, ready to be used.
Advertisement
Units connect for unlimited lengths and can be folded to create seamless corners to wrap around buildings, walls, or even up stairs.The built in weights provide stability and prevents rolling. It is constructed from a durable, flexible material that allows it to conform to any surface and built to last for years.