This video introduces the ATOUN MODEL Y: a wearable assist suit developed by Panasonic's in-house venture company ATOUN. It detects the movement of the body with a sensor, and rotates a waist-positioned motor according to the intended movement, thereby reducing burden on the waist during work.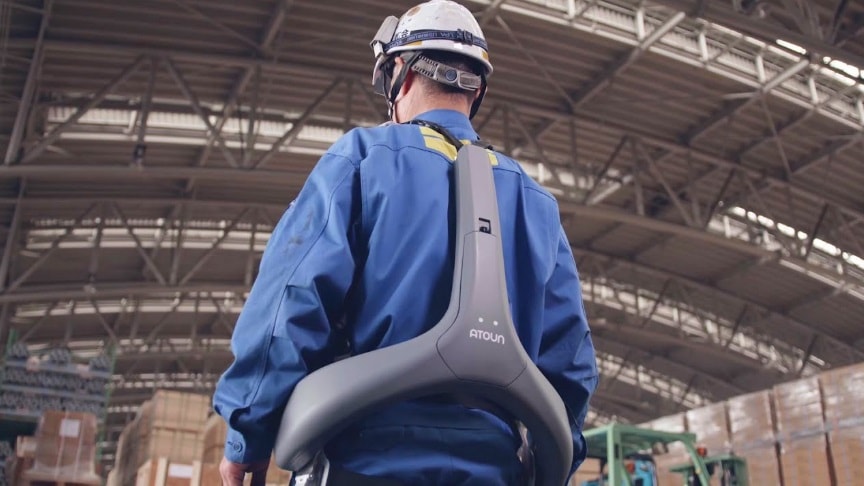 source/image(PrtSc): Channel Panasonic – Official
The suit operates in three modes which it switches between automatically. In Assist mode it helps pull the user's body up as they straighten from bending forward to pick up an object. Its Walk mode subsequently turns the motors off when the user is carrying the item, minimizing resistance as they walk.
Without the need to deal with troublesome preparations such as attaching sensors, you can simply wear ATOUN MODEL Y like a backpack and turn on the switch. From there, it supports your waist by moving in harmony with you.
Advertisement
The carbon fiber frame gives this suit durability and lightness. At approximately 4.5kg, it is the lightest in its class, and is about 40% lighter than existing products*. This suit can also be worn outdoors and in rainy weather thanks to its waterproof and dustproof capabilities equivalent to IP55.