Whang-Od is the last remaining mambabatok—a tattoo artist in the Philippines using traditional hand-tap methods. At 101 years old,she is the last master of the thousand-year-old trade that first began as a way to honor warriors in battle./Great Big Story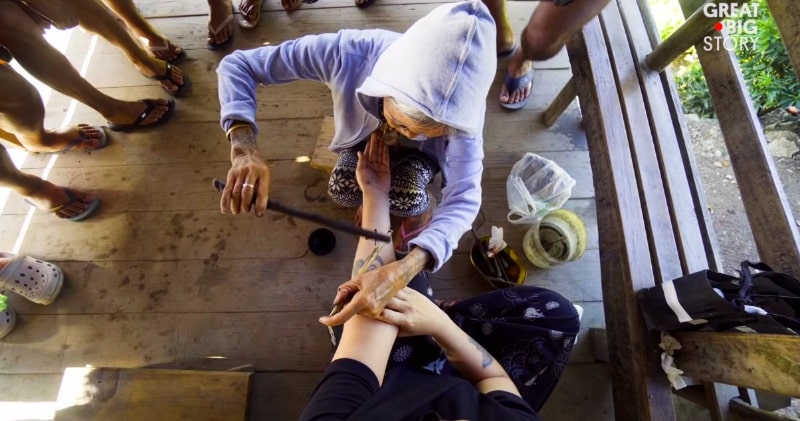 source/image: Great Big Story
Using a hammer and thorns, Whang-Od taps coal ink into skin. Today, she is training her grandniece to carry on her legacy, keeping the family mamababatok tradition alive.
With intense concentration, she paints a design on the skin using the homemade coal-water ink. Tap by tap, she uses the thorn and bamboo stick to push ink deep into the skin.
Advertisement
She marks the tattoo design on the skin with a delicate piece of straw. Charcoal and water are mixed together to make the tribal tattoo ink.She herself was tattooed when she was a teenager[8] and her first tattoo consists of a ladder and a python.