Partnering with the Mechanical Engineering Department at the University of Colorado, Ceramicspeed has created a drive shaft concept that utilises 21 CeramicSpeed Bearings and sets a new benchmark as the world's most efficient drivetrain.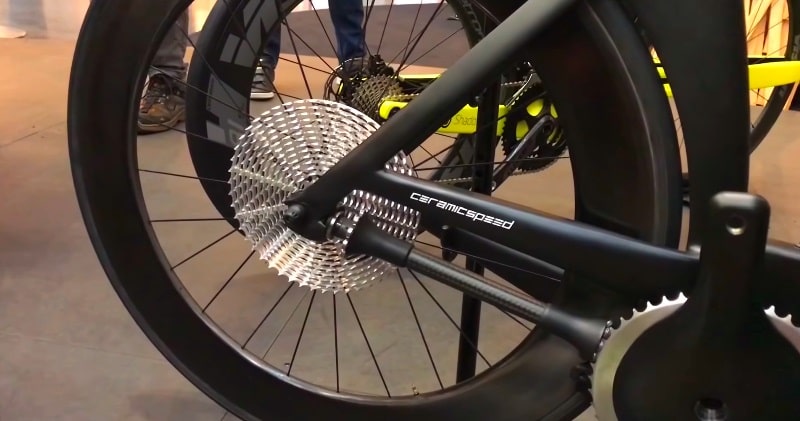 source/image: Singletrack Magazine
Driven sets a new benchmark in drivetrain technology, increasing optimal efficiency to 99% and creating 49% less friction than market leaders. Unlike traditional drivetrain systems, Driven eliminates friction caused by the articulation of a chain due to it's innovative pinion drive shaft design.
To achieve ultimate efficiency, Driven utilises 21 CeramicSpeed hybrid bearings. Each bearing contains unique ceramic balls that are 58% lighter and 2.3 times harder than traditional steel, increasing the speed of the bearing by 30-50%. Each bearing works in harmony to deliver greater power, playing a pivotal role in performance and speed.
Advertisement
A traditional chain and derailleur drivetrain contains eight points of sliding friction, which is generated from the articulation of the chain at these points. Driven impressively eliminates all eight points of sliding friction.