Renowned truck journalist, Brian Weatherley gets the ride of his life in the two times land speed record-breaking truck, The Iron Knight from Volvo Trucks.But what makes this truck perform as well as it does? Brian takes a closer look under the hood to reveal some of its secrets.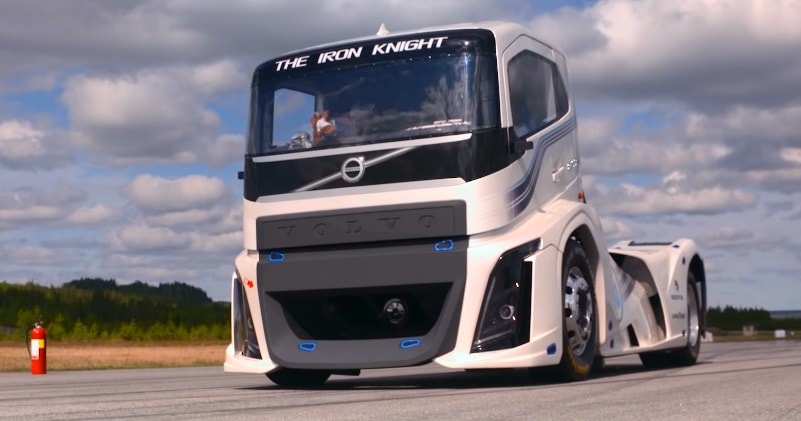 source/image: Volvo Trucks
"It's fast, it's furious, it's The Iron Knight and it's a record breaker", Brian Weatherley shouts from the passenger seat of the The Iron Knight as it thunders down the airstrip in the town of Fällfors, Sweden.Watch the video from Volvo Trucks for more info:
The "Iron Knight" broke the world speed records for the standing start 500- and 1000-meter distances at a closed-off track in northern Sweden.The record run was carried out at a closed-off test track in northern Sweden and with an average speed of 169km/h and a time of 21.29 seconds.
Advertisement
The record-breaker is custom-built in every respect apart from the D13 engine and the series-manufactured I-Shift Dual Clutch transmission.The "Iron Knight" packs a mid-mounted diesel engine modified with a water-cooled intercooler and four turbochargers, producing 2,400 hp and 4,425 lb-ft of torque and weighs 4.5 tonnes giving the Iron Knight a power-to-weight ratio above 0.5 hp/kg. The Iron Knight uses the same gearbox that is fitted to series-manufactured Volvo FH trucks.