I'm sure you all do the same for your bears when they have had a hard day.A video has been uploaded to YouTube by an animal welfare society called Orphaned Wildlife Center, showing an American man hugging a large brown bear.The publisher of the video wrote, "I'm sure you all do the same for your bears when they have had a hard day."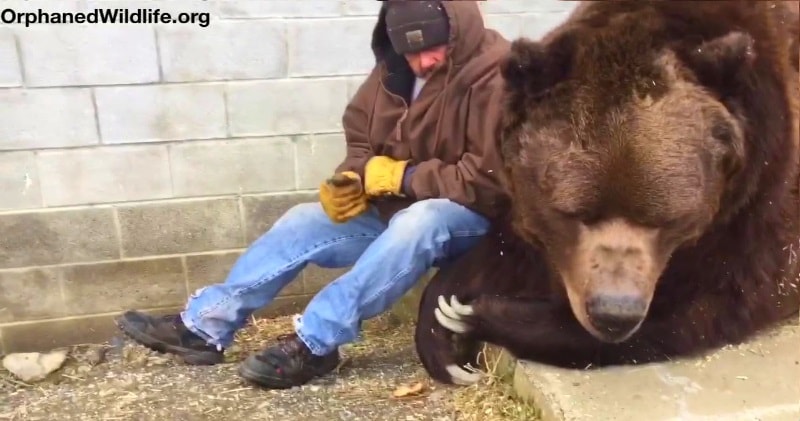 source: daylimail / image: Orphaned Wildlife Center
Jim Kovalchik and his wife Susan have worked with bears for decades, so when bear Jimbo fell sick, Kovalchik did not refrain from showing the bear some extra love.Jimbo is a 24 year-old bear and at almost 3 meters, he is the largest animal in the center.
Kowalczik is seen hugging the bear around the head, gently rocking to and fro, before extending his gloved hand to rub Jimbo along his neckHe keeps his hand there as he settles in next to the animal, before sitting down completely and removing his glove.
Advertisement
Then Kowalczik puts his hand into Jimbo's mouth, gazing down at him while he licks his hand.At this point, Jimbo is resting his head squarely on Kowalczik's though, with his front legs slightly curled, and somewhat underneath the man's left leg.