Chris Muscat of Centreline Suspension gives us an up close look at their 3-rotor 20B rotary peripheral port naturally aspirated race engine on the dyno at JPC.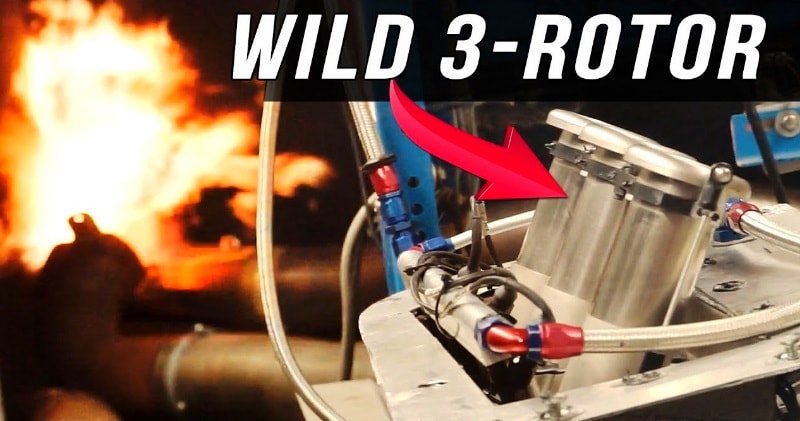 source/image: Fullboost
The 3-rotor features a custom variable intake runner length manifold that powers the fantastic sounding Centreline Mazda RX-7 Sports Sedan circuit racer.
The engine features 13B peripheral ported rotors, custom variable intake runner manifold, MoTeC fuel injection, and makes 500 horsepower on 98 octane fuel./engineswapdepot
Advertisement
The drivetrain consists of a Holinger six-speed sequential transmission with a Tilton carbon/carbon triple plate clutch connected to a Toyota Supra Turbo rear end.The RX-7 rides on a custom tube chassis with enterline Suspension designed double wishbone front and rear suspension with Penske Race 3-way adjustable coilovers.