The Audi RSQ is a mid-engined concept car developed by Audi AG for use as a product placement in the 2004 sci-fi film I, Robot. It is meant to depict a technologically advanced automobile in the Chicago cityscape from the year 2035.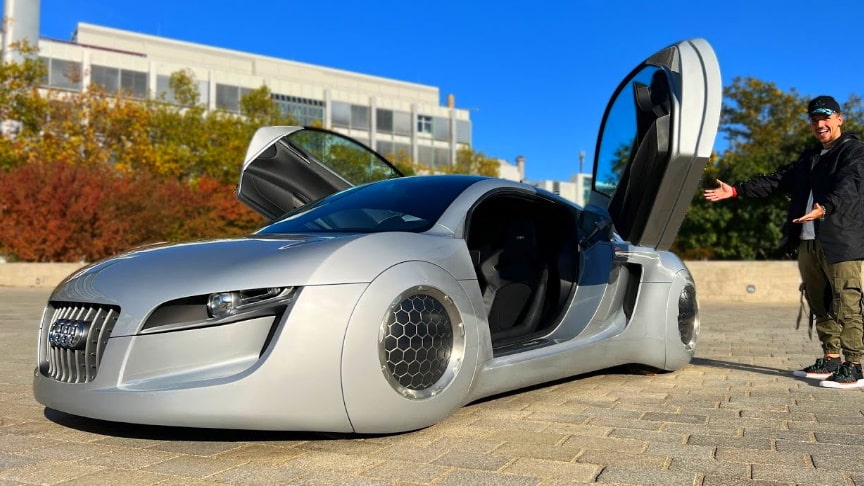 image: Supercar Blondie
We got an exclusive look at one of the coolest cars ever designed.The Audi RSQ concept. Better known as Will Smith's Audi from the 2004 blockbuster film I, Robot. Although this car was designed and produced back in 2004, today Sergi gives us an exclusive look at why the Audi RSQ concept is one of the coolest cars ever made.
The concept car was loosely based on the Audi TT.It was designed to look smooth, streamlined, and as a floating boat literally. The body was made of laminated glass fiber which was painted in lunar silver. The interior of the RSQ was reduced to the essential elements of driving.
Advertisement
Will Smith sits in the car as if in a jet aircraft's cockpit. The center console surrounds the pilot's body in the bucket seat.The car uses spheres instead of conventional wheels. Its two reverse butterfly doors are hinged to the C-posts of the body.Its two doors are rear-hinged to the C-posts of the body and open according to the butterfly principle.