Wojtek 1942–1963 was a Syrian brown bear bought, as a young cub, at a railway station in Hamadan, Iran, by Polish II Corps soldiers who had been evacuated from the Soviet Union. In order to provide for his rations and transportation, he was eventually enlisted officially as a soldier with the rank of private, and was subsequently promoted to corporal.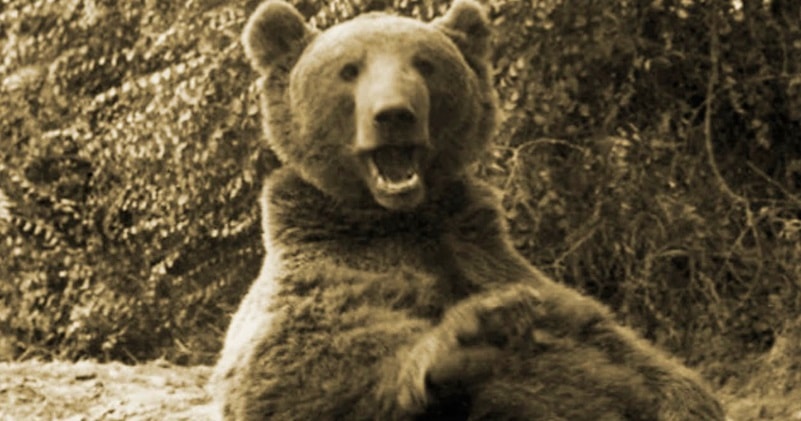 source: wikipedia/image(PrtSc): Top Trending
During World War II, an orphaned brown bear went from being a cuddly pet to an officially enlisted soldier in the Polish army, and reportedly saw fierce combat in Italy. Decades after the war and his death, "Wojtek" continues to be honored.Watch the video from  Top Trending for more info:
Wojtek was fed and weaned by the Polish soldiers. He lived and travelled with them as they moved from Iran through Iraq, Syria and Palestine, into Egypt. They were en-route to Italy, to re-enter the War in Europe.Wojtek could only stay with his army companions under an official passport. He was duly granted an army serial number and the rank of private.
Advertisement
During the Battle of Monte Cassino, in Italy in 1944, Wojtek helped move crates of ammunition and became a celebrity with visiting Allied generals and statesmen. After the war, mustered out of the Polish Army, he was billeted and lived out the rest of his life at the Edinburgh Zoo in Scotland.