Stacie shares her experience with tiny house living, including some important lessons learned about designing, financing, and finding a parking spot for a tiny house, all from the perspective of a former apartment dweller in the city who made the leap to move to a tiny home in a rural mobile home park.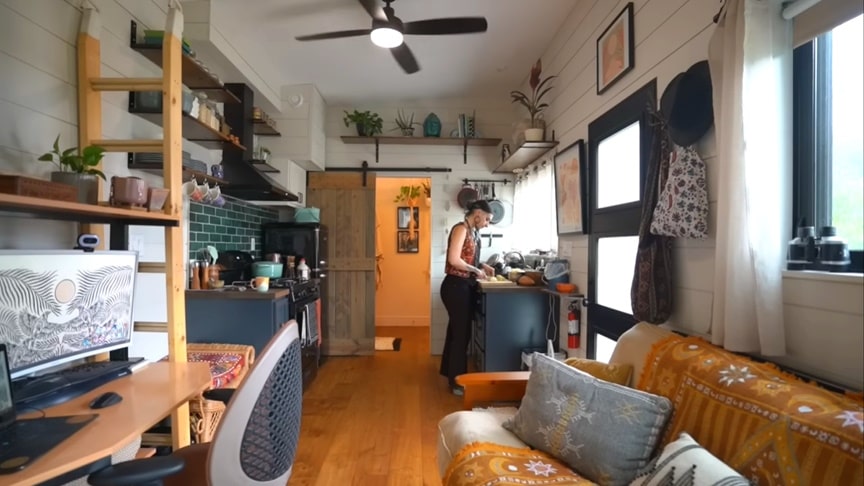 source/image(PrtSc): Exploring Alternatives
Stacie had her home custom-built and was able to pay a deposit and obtain a line of credit to cover the remainder of the cost. In the video, she suggests saving in advance if possible, and she also mentions chattel loans, builder financing, and financing from the previous owner as other financial loan options to explore (since many lending institutions and banks might not issue a conventional mortgage for a tiny house on wheels).Watch the video from Exploring Alternatives:
For parking, Stacie wanted a legal setup and spent a lot of time following leads for parking her home on private land, but they often fell through because the municipality wouldn't approve it, or because the landowners changed their minds.
Advertisement
At the last minute, she was able to find a spot to park it at a trailer park. Since moving there she's had the chance to visit neighbouring trailers and wishes she had checked them out as an option before having a tiny home custom-built.