Welcome to the tiny home camper of Jesse and her dog Nash! Jesse, who once resided in Nashville, Tennessee, has had a passion for travel, which inspired her to move into this lovely tiny house on wheels. She takes in the surroundings while enjoying solitude thanks to pop-out windows with screens and blackout drapes.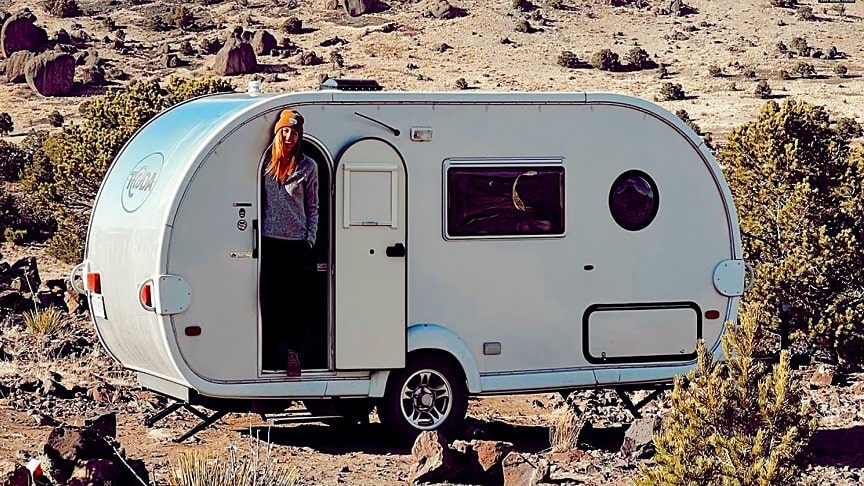 source/image: Tiny Home Tours
Jesse's bed is cozy with many pillows, while the dining table readily converts into a comfortable bed. She installed a smart air fan in her little house to control the temperature for her pet when she's away.Tiny Home Tours
Every little house needs storage, and Jesse has plenty, thanks to overhead cabinets and a functional countertop with lots of room.
Advertisement
The compact kitchen, which has two tiny fridges for food storage and a two-burner propane stove, is ideal for quick meals. Despite being short, Jesse, only 5'3″, can fit in the bathroom. After a long day of touring, she can freshen up with a toilet and a shower!.Tiny Home Tours