The newly released 2022 Ford F-450 Super Duty has made a huge impression on fans of Ford's pickups, including me. For me it was amazing and I immediately had the idea to make a unique and impressive version of the 2022 Ford F-450 Super Duty in real wood.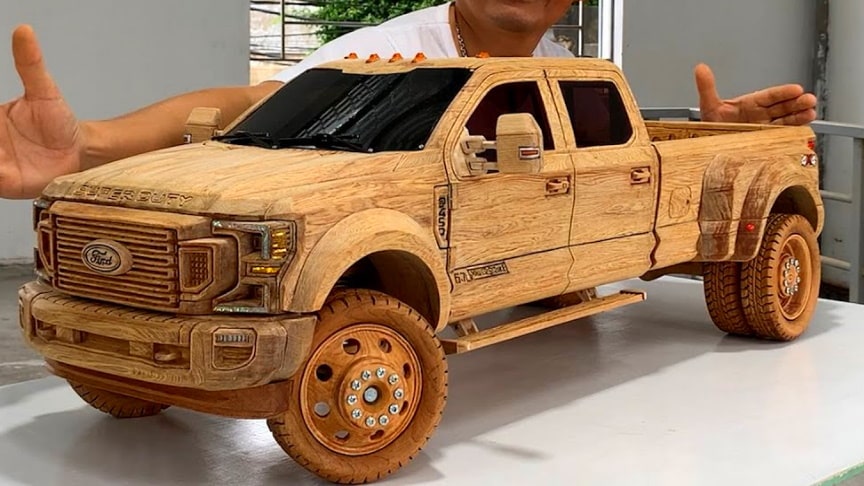 source/image: Woodworking Art
And I finished it today and I'm excited to share my results with you after a while of hard work. Hope you will find it fun and interesting to see this wooden 2022 Ford F-450 car.
On the outside the Woodworking Art uses dark-coloured wood for things like the scuff plates and windows and sunroof. All these small elements have been intricately detailed.
Advertisement
Other working components include the steering and the suspension, and to accomplish that, a separate chassis piece needed to be made.The steering's working as well, while the hood, engine cover, and doors all open up. Even the driver's seat slides into position./Woodworking Art