The new version 2022 Kia Sorento is a 7-seater SUV model of Kia car company, comprehensively innovative in design. I continued to making it with a fully wooden miniature version. I hope you enjoy its beauty in this video.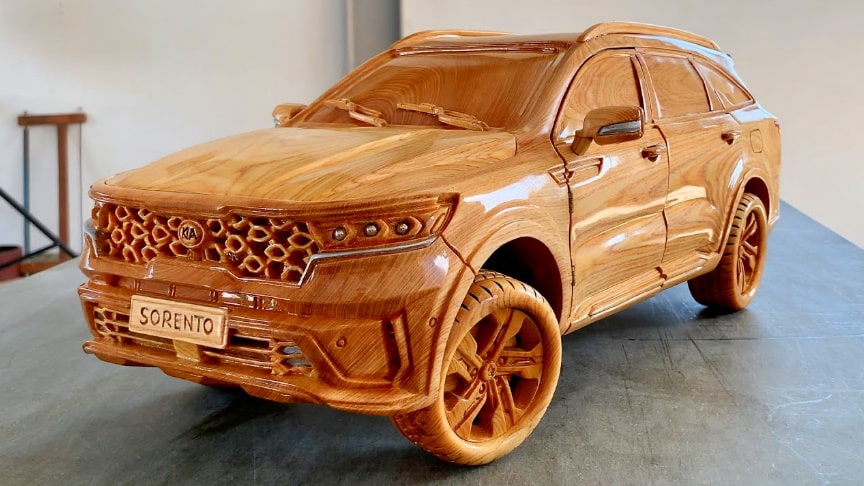 source/image(PrtSc): Woodworking Art
Built by Woodworking Art Youtube Channel this project is pretty straightforward breaking down the build step by step as the artist recreates the 2022 KIA SORENTO entirely from wood.The craftsman used Fujian cypress wood and initially started out with a solid block of it before slowly cutting out the basic shape of the SUV.
He was then able to carve out a large section of the wood to open up the cabin. The artist picks up a block of wood that matches with the dimensions of the printout the artist had taken earlier.
Advertisement
He then cuts the wood into three pieces which would be used for making the front, side profile, and rear of the SORENTO carving.Like other models from Woodworking Art, the SUV is underpinned by a functional wooden chassis with suspension and steering. It even includes a seven-seat layout just like the real thing and has a spare wheel mounted under the body.Woodworking Art