The wooden car I built this time, it's 2021 Mercedes-Benz G63 AMG. Latest Mercedes-Benz G-Class in 2021, an SUV full of masculinity and bold warrior. The car is made by wood type: Fujian cypress (with glossy coating), from monolithic wood.WoodWorking Art starts with a block of wood and a stencil tracing the vehicle's silhouette and cutting out some circular wood pieces for the wheels.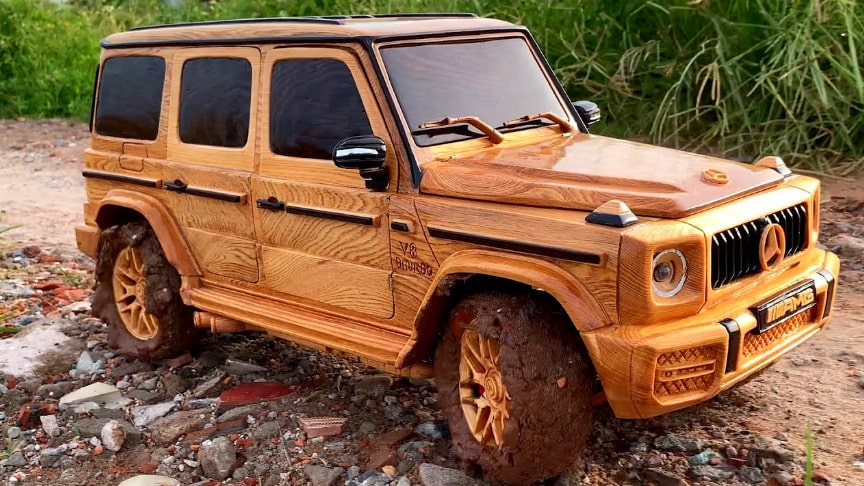 source/image: Woodworking Art
And that's when the artist begins to build the G63's frame with a completely working and accurately modeled suspension.From start to finish, he lets his skill do all the talking.
After choosing the right planks of wood, he goes to work bringing his AMG G63 vision to life. The car has a 1:13 proportion to real size and weighs around 4 kg. The artist spent approximately 40 days to build this beauty.
Advertisement
Every piece of the model car is exquisitely detailed.From using a Dremel to add tread to the tires, to chiseling the handcrafted V8 from a block of wood, this AMG G63 lives up to the real deal./Woodworking Art