Here's the world's smallest Mini Mack home Made Truck using a Lawnmower Engine, this is from the Town of Moca Puerto Rico.The truck took four weeks and two days to make and cost around $25,000.The truck is made of steel and everything was resourced locally.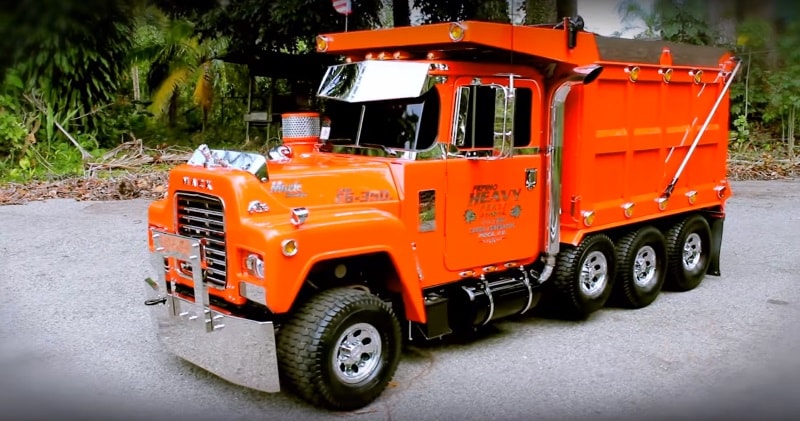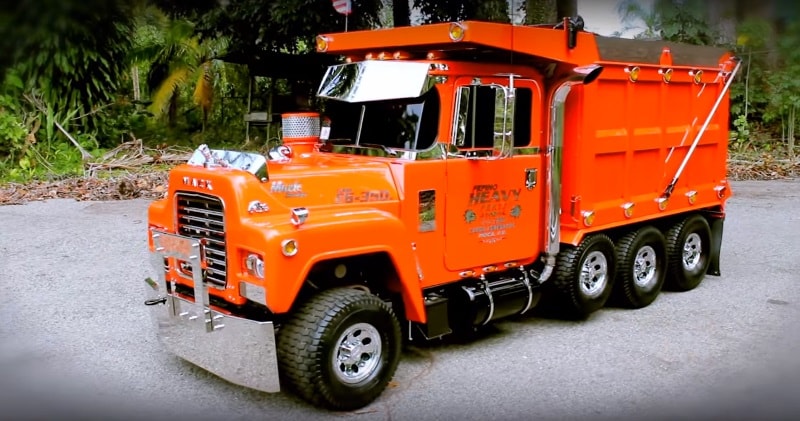 image credit: Luis Daniel Lorenzo
A few bits and pieces were donated ,pipes, side mirrors, Danny Lorenzo said. It even has a running Lawnmower Engine and runs a little over 10kmh.Lorenzo said at the moment the truck had only been used on the grounds but that he would like to find out whether it can be taken on the road.
The truck rides on 12-in. high tractor tires and is powered by a 10 hp Lawnmower Engine engine that mounts on a frame made from sq. tubing that's located behind the cab.The rig's 5-speed transaxle is off the riding mower.
Advertisement
The dump box really works and is raised and lowered by a pair of hydraulic cylinders.The engine is exposed whenever the dump box is raised. I use a 2-way switch on the dash to raise and lower the box.The interior is completely revised and resembles the cab of a semi, and what's a semi truck without a rear space to relax in.