Built at Incat's shipyards in Hobart, Tasmania, this is the world's fastest ship. With a cargo of over 1,000 passengers and 150 cars, the 99-meter catamaran can travel at speeds of up to 58 knots or 107 km per hour.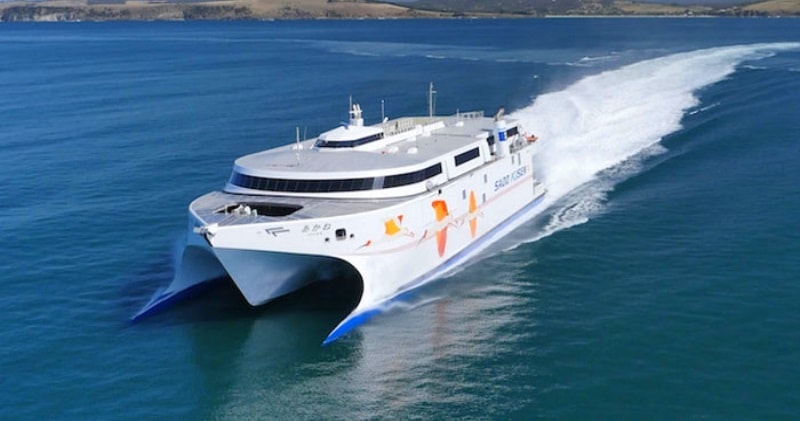 source/image: Brand Tasmania
Its new owner, Buquebus Ferries, has named it 'Francisco' in honour of Argentinean-born Pope Francis.This is certainly the fastest ship in the world……of course there's a few speed boats that could surpass 58 knots but nothing that could carry 1000 passengers and 150 cars, and with an enormous duty free shop on board.
The vessel's high speed can be attributed to the combination of Incat wave piercing catamaran design, the use of lightweight, strong marine grade aluminium, and the power produced by the two 22MW GE LM2500 gas turbines driving Wartsila LJX 1720 SR waterjets.
Advertisement
The extensive and luxurious interior, designed by Uruguayan Julio Cesar Ortega, is elegant and open in layout. The expansive duty free shop made significant increases to the weight of the interior fitout, however the Incat team worked diligently to maximise weight savings during construction wherever possible.