This prototype called "OLIVE" which cleans water using natural processes and is designed for Natural:Organic Pools. They are now being manufactured and should be available soon. OLIVE is a natural swimming pool filter that uses bubbles to organically clean the water.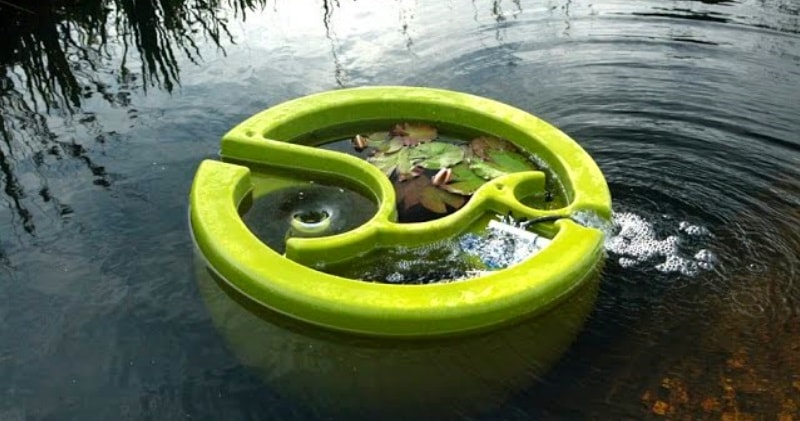 image/source: davidpaganbutler
OLIVE makes building and maintaining a natural/organic swimming pool easier than it has ever been before.My name is David, I developed my own air powered filtration system for natural pools which has inspired huge worldwide interest.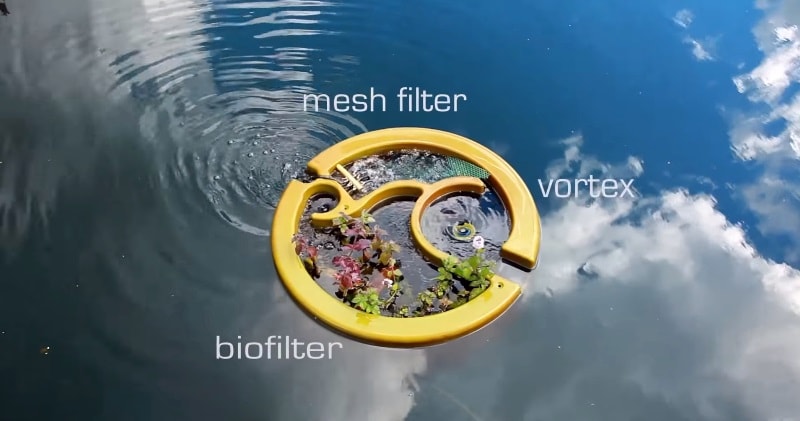 image/source: davidpaganbutler
This is the first floating bio-filtration system to be created. It works using three types of filters – vortex, mesh and a biological filter – simultaneously. The water travels into the filter, where the vortex seperates it from any floating debris like seeds, which are then sent to the mesh filter.
Advertisement
Cleaned water then passes to the bio-filtration filter, where billions of beneficial micro-organisms remove impurities. Plants can also be grown in this filter, with anti-bacterial species being of additional benefit.
It is powered by the air with a remote compressor, which means it is completely safe in the water.The floating OLIVE filter makes a natural swimming pool easier to create and maintain.