It's not a mirage—there is indeed a medieval castle and a Buddhist temple in the middle of the desert in Ouarzazate, Morocco. These structures are among the massive sets at Atlas Studios. TV shows like "Game of Thrones" and "Prison Break" and films such as "Gladiator" and the live-action "Aladdin" have shot some of their most epic scenes on this property.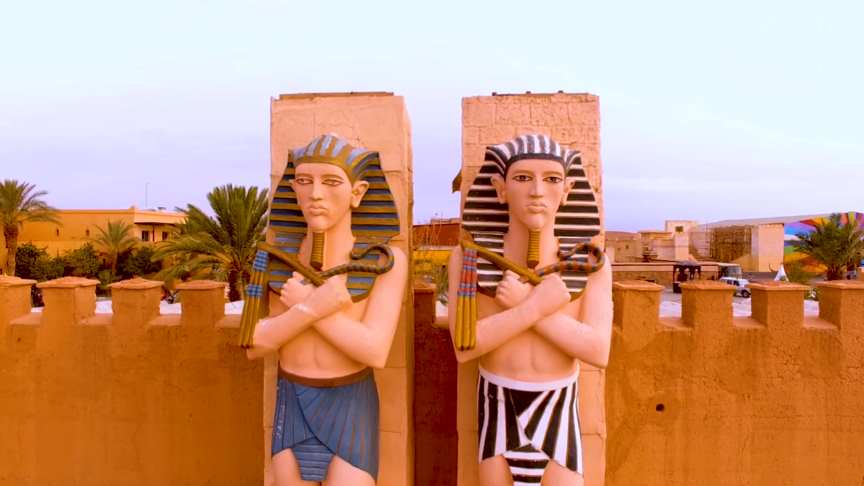 source/image: Great Big Story
If you're up for an excursion, tourists are invited to walk among the sets when they aren't in use.Atlas Studios is a film studio located 5 kilometres (3.1 mi) west of the city of Ouarzazate in Morocco. Measured by acreage, it is the world's largest film studio.
Most of the property lies in the nearby desert and mountains. Many sets from the filming of various movies remain in place and, because of this, the studio also operates with guided tours and has become a popular tourist destination.
Advertisement
The company was founded in 1983 by entrepreneur Mohamed Belghmi. Since then it has been able to expand, thanks to reliable climate and weather conditions, and because the area is of a nature that can mimic the natural environments of many countries well.