Palm-size and lightweight, enables color printing anywhere & anytime and on any surface by 3 steps.PrinCube is the ultimate handheld, portable printer. It's ultra-lightweight, fits in the palm of your hand and lets you create fast, vivid, color printing anywhere.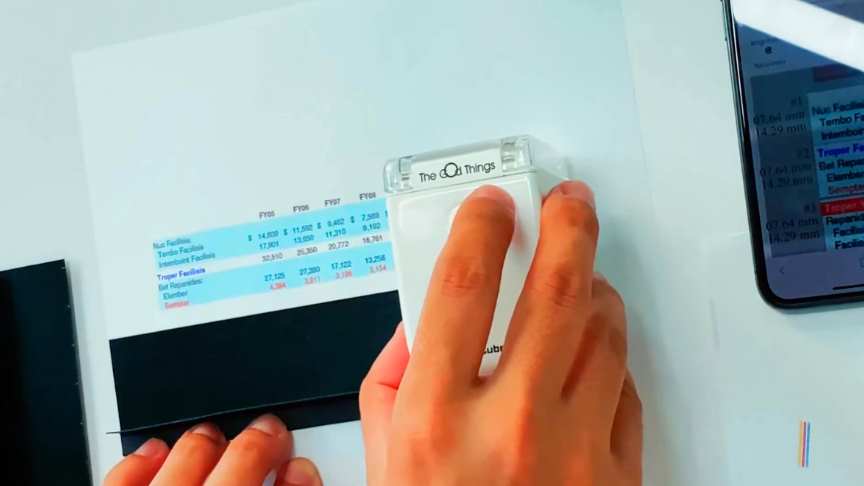 source/image: TheGodThings Company
It works over Wi-Fi with your phone to easily upload any text, image, or design and instantly print onto virtually any object or surface at the touch of a button. Printing has never been more mobile and more convenient.
PrinCube is not limited by black and white. It prints in vivid color that makes messages stand out. Its color inkjet personalizes ordinary objects and adds art to daily life. It's really fun and easy to use!
Advertisement
Using the latest battery technology, PrinCube is always ready to work. A single charge provides 6 hours of working time and an incredible 1 year of standby time! Your mobile printing deserve to last longer and perform faster. Moreover, for 1 single cartridge, you can print over 415 pages of A4 paper!
In this demo, you will see:
Color-print an Excel form. (By using the ruler)
Print an ultra-wide picture on the curved track.
"Add text" feature showing & Print on the metal surface (Macbook).
Print on glasses.