Maddak Inc. introduces Morph, the first-ever foldable wheelchair wheel! Designed for active wheelchair users, Morph™ Wheels compactly fold for easy transport or storage.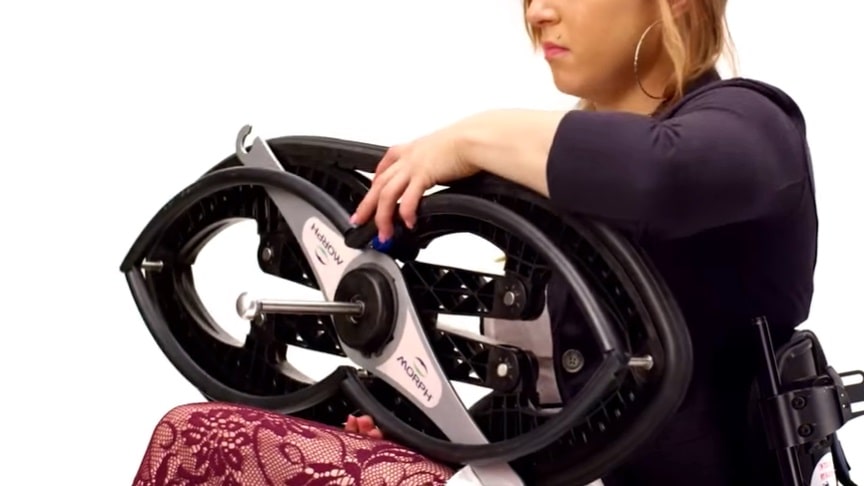 source/image: Morph Wheels
Among other benefits Morph™ Wheels fit in the overhead bin of an airplane and enable people to easily transfer their wheels in and out of cars of any size.
Morph™ Wheels transform the daily lives of wheelchair users by increasing their mobility and freedom. They fit all manual wheelchairs that accommodate a wheel with a quick release axle and will not fold as long as the release axle is inserted through the wheel hub.
Advertisement
When folded, the compact size makes them particularly convenient for travel. Attaching Morph Wheels or removing them from the wheelchair is exactly the same process as with any other wheels that use quick release axles. The axle acts as a fail-safe mechanism ensuring that as long as it is through the hub of the wheel there is no possibility that the wheel can fold when in use.