The Australian-designed SLRV Commander Man 8×8 motorhome has been finally constructed and is ready to roam around the globe. The 2020 SLRV Commander 8×8 is based on the MAN chassis, riding on 8 wheels and measuring 40 feet in length.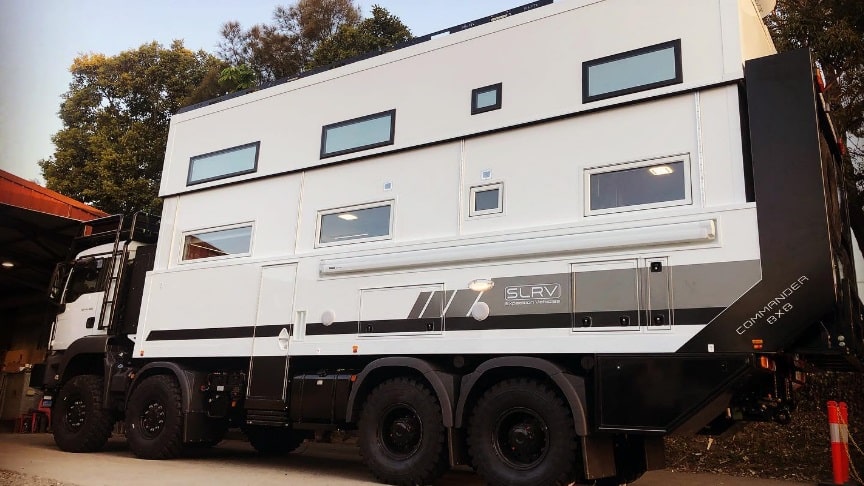 source/image: SLRV Expedition
It can be configured in one or two-story layouts, which come custom-designed for each client. The Commander 8×8 sleeps six people upstairs, which is accessed via a floating staircase.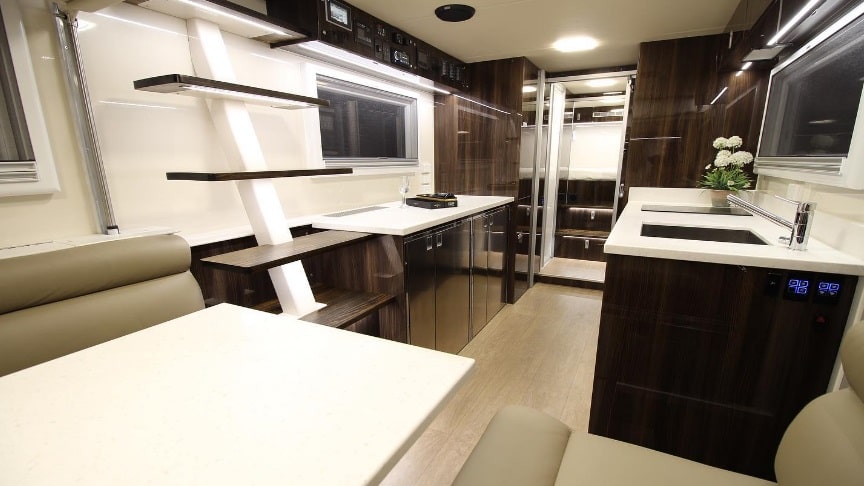 source/image: SLRV Expedition
The build features a second storey design, with a solid lift up roof design. The build is a custom solution for a family of 8.
Advertisement
The upper level has 6 beds for the kids, while downstairs has a separate bedroom for the parents, full ensuite, huge galley kitchen and lounge for 8 to 10 people. It also has a spare electric lift up bed for 2 guests. Th vehicle is powered by a 12.5-liter D26 six-cylinder diesel generating 473-hp, mated to a 12-speed automatic transmission.
The build is one of the most technically advanced ever undertaken, with a groundbreaking electrical system to boot! The Commander 8×8 is the most expensive motorhome build to ever come out of Australia, falling somewhere between AU$1m and $2m.