In August 2023, we announced the completion of several key milestones for XB-1, our technology demonstrator aircraft. Earlier in 2023, XB-1 was moved from Centennial, Colorado to the Mojave Air & Space Port in Mojave, California to continue preparations for flight. The aircraft has undergone extensive ground testing since arriving, including taxi testing this week.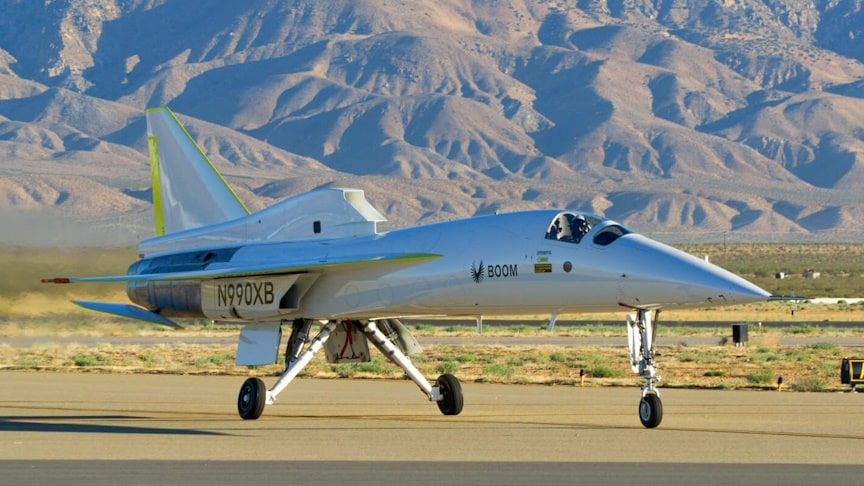 source.image: Boom Supersonic
The aircraft features a carbon-composite and titanium fuselage and a 17-foot ogive (modified delta) wing that can withstand supersonic speeds. It is also equipped with three General Electric J85 engines that can produce a combined maximum thrust of 12,300 pounds.Every feature of this aircraft is optimized for supersonic performance. Explore each of these key components.
"The recent progress made towards XB-1's first flight reflects the team's collective efforts to build and safely fly the world's first independently developed supersonic jet," said Blake Scholl, Boom Supersonic's founder and CEO.
Advertisement
Across its development, XB-1 has validated Boom's approach to airplane design and enabled engineers to leverage advanced tools like computational fluid dynamics (CFD) which are critical components of Overture's development. Overture is the sustainable supersonic airliner from Boom that will fly at Mach 1.7, or about twice the speed of today's fastest airliners, and is designed to run on 100% sustainable aviation fuel (SAF).