The new 2024 Citroen Type Holidays has been unveiled at the Caravan Salon in Düsseldorf, Germany.They call it the Type Holidays, and although it's a new vehicle based on the SpaceTourer, its design draws inspiration from the classic Type H.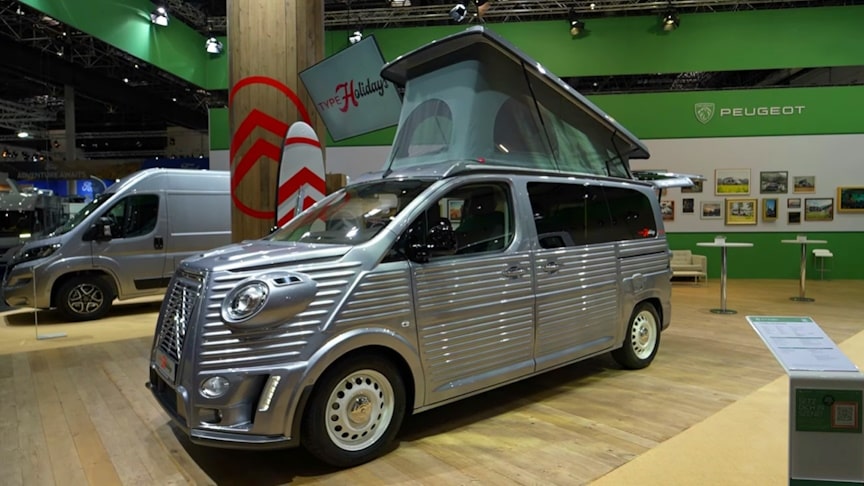 source.image: miniCampers
The modern design of this vehicle is a natural invitation to travel in a different way, alone or in company, free from any constraints: with Type Holidays you can go practically anywhere – it is less than 2 meters highit can therefore also fit into car parks and be used daily, all year round, in full comfort.The model received sliding doors along the edges of the case.
The left one gives access to a small kitchen with a refrigerator, sink and stove. There is also a folding table. And the front row seats can be rotated 180 degrees.The motorhome features a pop-up roof, a small kitchen, dual sliding doors, and sleeping space for four. It's equipped with a Webasto heating system, a freezer, a refrigerator, a sink, and a kitchen table that can be folded up for meals.The car has sleeping accommodation for 4 people.
Advertisement
The power characteristics of the French model were not declassified by the developer, since this is not a production car, but a concept.Indeed, Citroën has long been one of the main suppliers of mobile bases for producers of "real" profiled or integral motorhomes. But until now, the presence of the brand is very anecdotal on the campervan market.