The XB-35 flying wing could have only existed thanks to one man, Jack Northrop, a brilliant engineer who realized that aircraft design had gone in the wrong direction.The XB-35 flying wing would have a total length of 16.18m and a wing span of52 meters. As the whole aircraft was a wing, it would have a huge wing area of 4,000 square feet, 370 meters squared, giving it an aspect ratio of 7.4 – nearly the same wing area as a beoing triple 7-300, a plane that easily dwafs this in size.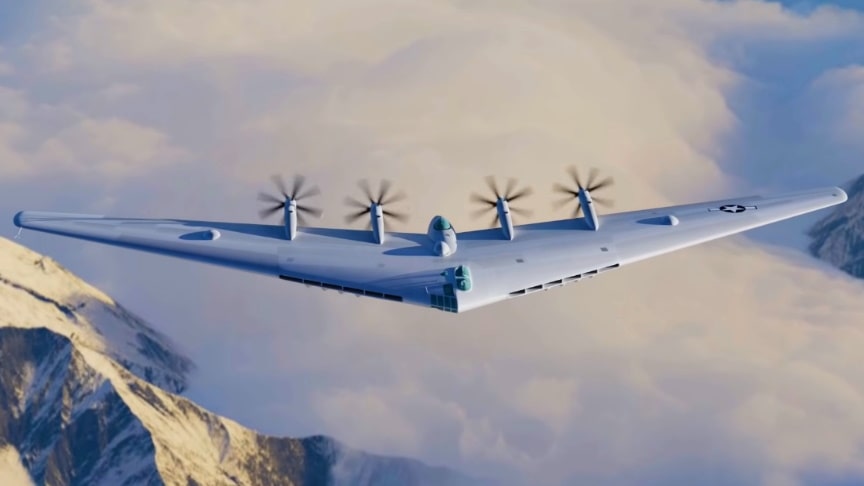 source/image(PrtSc): Found And Explained
The aircraft also had an impressivly small radar cross section – which would be very useful for stealth operations, which i'll get to later.Inside it had very much the traditional cabin you would find on a normal plane, with even a tail cone protruding from the back with a little window. this would act as a remote sighting station, and a viewport for the tail gunner. In the middle of the cabin was a crew rest area with bunk beds for the long missions.
For the mission, the aircraft would have a crew of nine – a pilot captian, copilot, bombardier, navigator, engineer, radio operator and of course, three gunners to operate the twenty machine guns located in six nests around the fuslage – including a single tail stingers. Speaking of armument, this bomber aircraft could carry up to 52,200 pounds of bombs, or 23,678 kilos of explosives.
Advertisement
With four pusher propellers 15 feet across, 4 and a half meters, the aircraft would have a cruise speed of 240 mph (390 km/h, 210 kn) and a range of (12,100 km, 6,500 nmi) on a single fule tank. It had a goal cruise altitude of 39,700 ft (12,100 m) but that was actually restricted to 20,000 ft (6,096 m) due to APU problems – which i'll get to in a moment. via/read more: Found And Explained