XPENG AEROHT, an affiliate of XPENG, unveiled the latest version of the world's first fully electric vertical take-off and landing (eVTOL) flying car on XPENG 1024 Tech Day. Designed for both air flight and road driving, the flying car conveniently features a sleek rotor fold-away system for seamless conversation between driving and flying.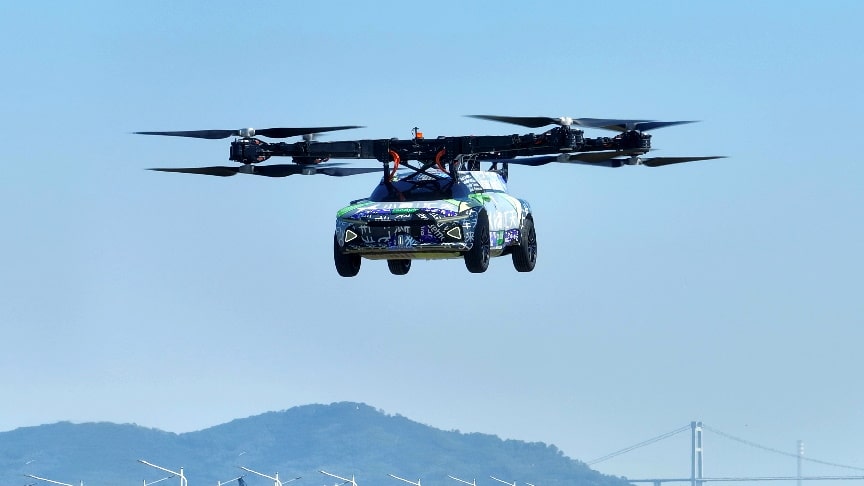 image: DPCcars
It is equipped with a new flight control system equipped with fault-tolerant control functions and a dual-engine backup system to ensure safety.Optimized from last year's horizontal dual-rotor structure to a new distributed multi-rotor configuration, the overall system design complexity has also been reduced to further enhance flight safety and reliability.
In driving mode, it is comparable with any conventional cars in terms of functionality and measurement. In flight mode, the flying car is piloted using the steering wheel and the right-hand gear lever as controls to move forward and backward, make turns, ascend, hover and descend.
Advertisement
Subject to laws and regulations for the low-altitude airspace, it can take off and land vertically, and fly over traffic congestion, obstacles and rivers to meet a new host of short-distance mobility needs. There is no information about the range or endurance of the vehicle.