The MTT Y2K Turbine Motorcycle, also known as the Y2K Turbine Superbike, is a motorcycle powered by a turboshaft engine, made by Marine Turbine Technologies since 2000.The first generation of Y2K's were powered by a Rolls Royce-Allison gas turbine engine.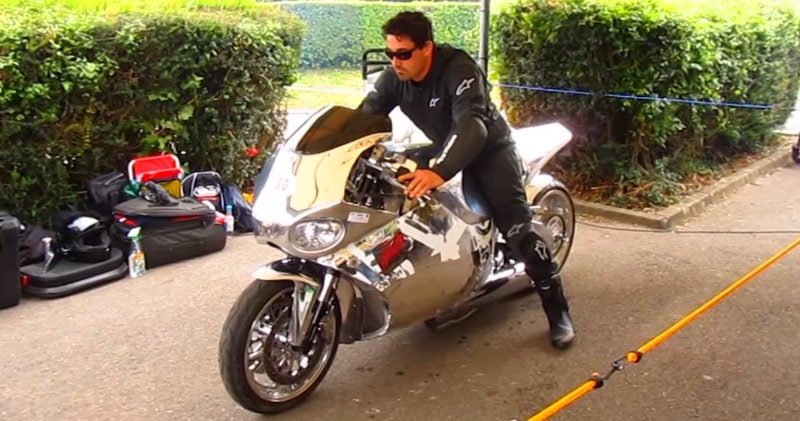 source/image: odermate
The power train was demonstrated at over 320 HP and 425 ft/lbs of torque on the Dyne Jet 200 and has been clocked at a record breaking 227 MPH. This new generation is equipped with a 420 HP turbine with approximately 500 ft/lbs of torque.
MTT's Y2K bike was recognized by Guinness World Records as the most expensive production motorcycle ever to go on sale and in a second award it was designated as the most powerful production motorcycle.
Advertisement
The Y2K Superbike's turboshaft engine drives the rear wheel via a two-speed gearbox and chain and sprocket. The Y2k Turbine Superbike does not require jet fuel to operate, it has been fuelled the Y2K with diesel, kerosene and Bio-Fuel.