DIY camper van conversions are difficult, and they can be quite expensive. But many people have been able to renovate their vans with little to no experience.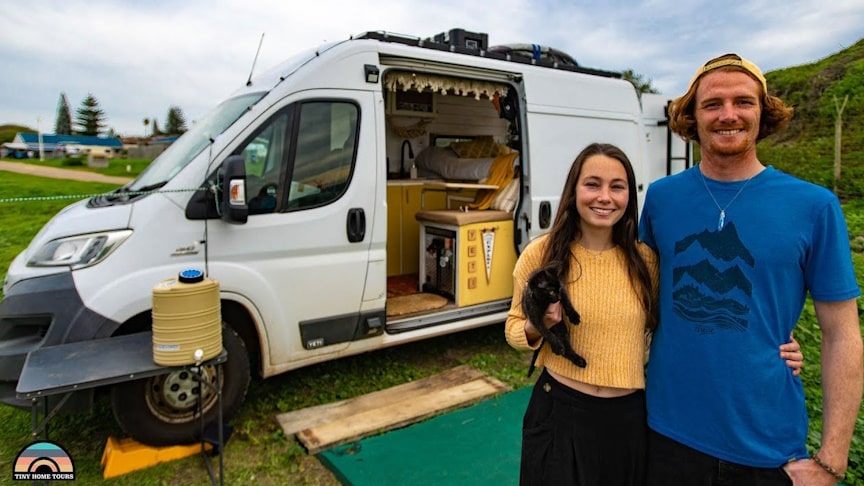 source.image: Tiny Home Tours
Acacia & Michael have been traveling through South Africa for the past two years in their self converted van, named Yeti.
Although vanlife isn't super common in South Africa yet, Acacia & Michael hope to inspire others to give nomadic life a try, by sharing a glimpse at what vanlife is really like through their Instagram posts & YouTube vlogs.
Advertisement
Yeti features a large kitchen with a two burner stove, a fixed bed with tons of storage underneath, a bench seat, & lots of upper cabinetry, complete with vibrant hues of yellow throughout.