In the middle of the pandemic, Blake & Tabby decided that they wanted a change in their lifestyle. After watching van conversions on YouTube & searching for the perfect rig for months, they finally found the one.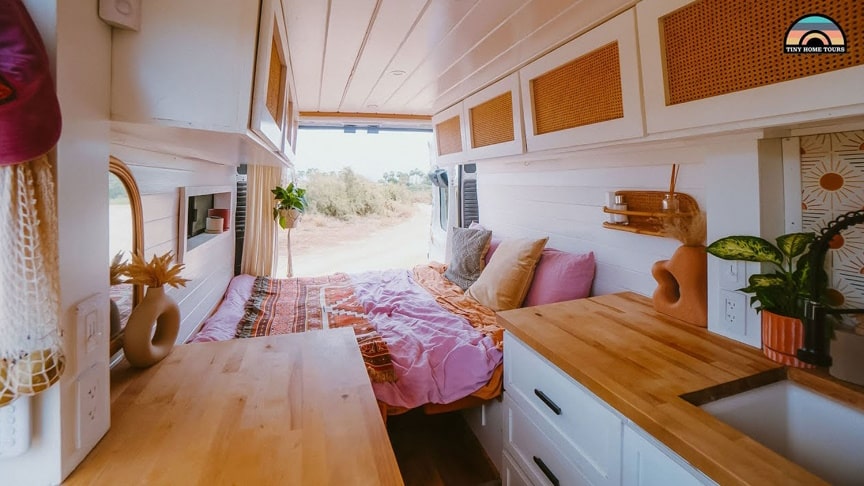 They bought a one-way plane ticket from Charleston, South Carolina to Ohio where they picked up their ProMaster & drove it home to begin the build process.
Since living on the road, they have made it their mission to visit as many National Parks as possible & spend quality time with one another.
Advertisement
Blake & Tabby have not only explored tons of National Parks, but have now also taken their van to Baja, California which has been the trip of a lifetime for them. Their beautifully converted van features a kitchen with a stove/oven combo, tons of pantry space, overhead storage, & a U-shaped convertible bed/couch.