Tired of running the rat race every day? Then get out there and do your thing, discover favourite places and make lots of "remember when" moments! It's easy with your Yucon 7.0: Pack your favourite things, bring your favourite person and hit the road. Head North, South, East or West – any time of the year.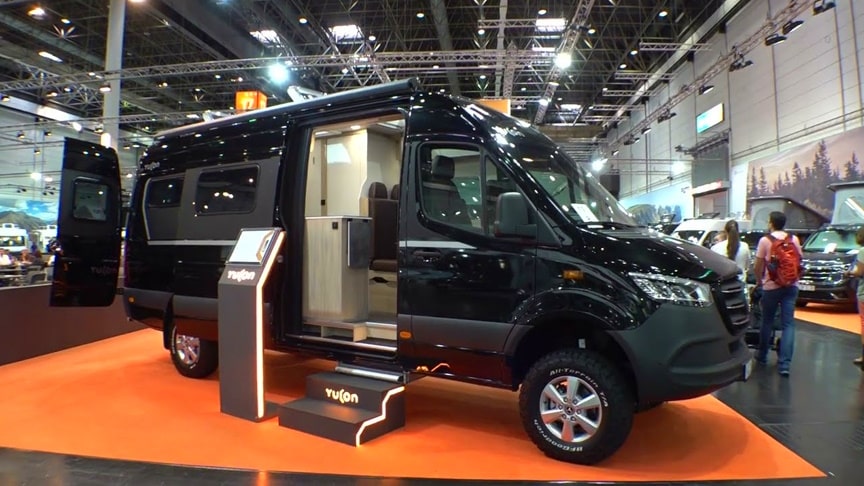 source.image: miniCampers
Your Yucon 7.0 is fully insulated, features a large kitchen, a fully equipped bathroom with shower & WC and a spacious, luxury-liner-like seating group with room for four.What else makes the Yucon 7.0 so unique? We definitely don't think small like the competition! It offers ample storage space in the rear and a spacious interior with a 1.20 m long straight kitchen.
Very Yucon by FRANKIA: Practical details that make your "home on the road" even more comfortable like the flexibly extendible kitchen, multifunction storage space or beds with a length of 1.95 m.A great basis: Mercedes-Benz Sprinter with rear-wheel drive – optional all-wheel drive and up to 190 hp engine.
Advertisement
The flexibly expandable 1.60 m kitchenette offers you ample space to prepare all your favourite meals.Light-flooded seating area with plenty of fresh air thanks to a large side window and additional skylight.You can easily convert the seating area in your Yucon 7.0 into an additional makeshift bed.