The Yugo, also marketed as the Zastava Koral and Yugo Koral, is a subcompact hatchback formerly manufactured by Zastava Automobiles, at the time a Yugoslav corporation.Originally designed as a shortened variant of the Fiat 128, series production started in 1980.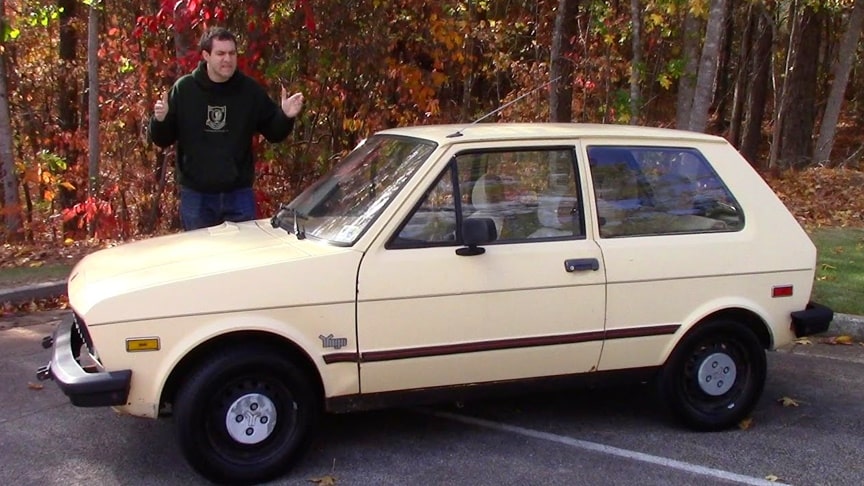 source/image: Doug DeMuro
Yugo 45 derivative models have included the Yugo 55, 60, 65, Koral, Ciao, Tempo, Cabrio, GV, GV Plus, GVX, and GVL. The Yugo is often considered one of the worst cars ever made. That's completely true — and here's why.Watch the video from Doug DeMuro:
Yugo engines were fitted with a carburetor until well into the 1980s before fuel-injected models (starting with the Koral 65) were gradually introduced.Beginning with the GVX-EFI an electronic fuel injection system, which featured a 1300-cc engine.
Advertisement
The fuel-injection system was a Motronic MP3.1, which was later developed with Bosch to Motronic M4.6 MPI on 1.1- and 1.3-L engines and had multiport fuel injection with a three-way catalytic converter and "Lambda" sensor./source