Zach Galifianakis was appearing on the late night program to promote his FX show, "Baskets." After Conan introduces Zach Galifianakis, the audience applauds only for no figure to emerge from the doors.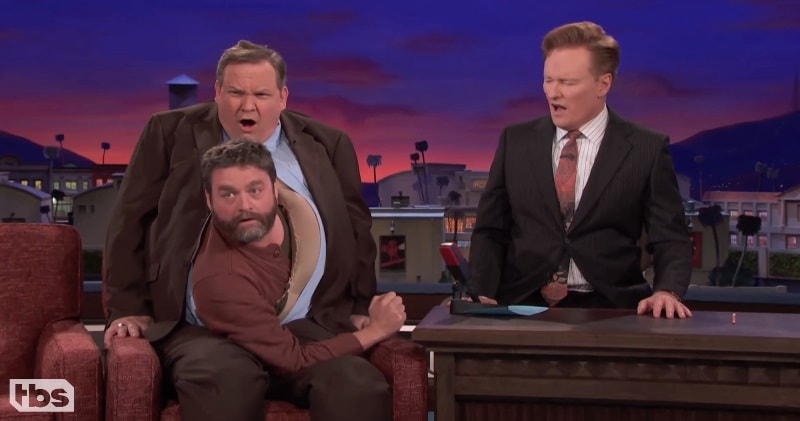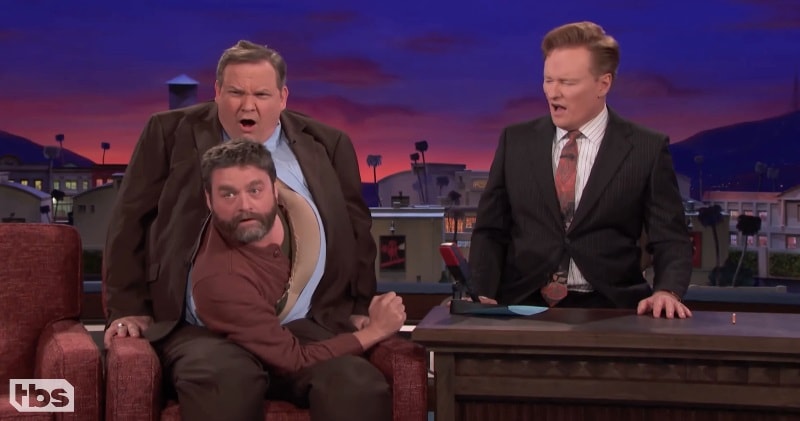 source/image: Team Coco 
Conan tries to introduce Galifianakis again, still to no avail.Both Conan and sidekick Andy Richter look around, confused, before the late night host announced Galifianakis a second time. Still nothing.
Galifianakis decided to do his Conan entrance a little differently – specifically, by entering the show through Richter's stomach instead of your typical walk-on from backstage.
Advertisement
Are you okay? Are you fine? O'Brien asks him.I'm fine! There was a lot of Toblerones in there! Galifianakis responds. Then Richter cuts in – Why the hell are you asking him if he's okay!