The Carmen combines hypercar-rivalling performance with exquisite luxury, painstaking craftsmanship and meticulous attention to technical and engineering details. The level of luxury, comfort and character that Hispano Suiza had in the 20th century, and combined it with the powerful, safety and technological pieces and materials of the modern era. And all of this without losing the essence of Hispano Suiza.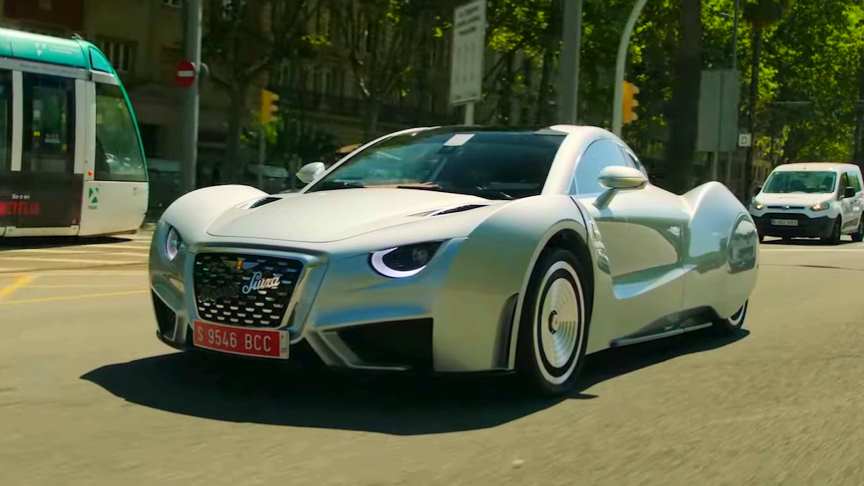 The motorsport-inspired Carmen Boulogne pays homage to Hispano Suiza's competition heritage.The Carmen Boulogne boasts 820kW (1,114PS), a 290km/h (180mph) top speed and a 0-100km/h time of under 2.6 seconds.A custom-made electric powertrain employs two motors to deliver 750kW (1019 PS) to the rear wheels.
Fully carbon fibre sub-chassis achieves weight of just 1,630kg. Optimised suspension and carbon fibre enhancements save 60kg vs Carmen.The infinitely-customisable Carmen Boulogne embodies the sporting spirit of Hispano Suiza alongside a strong family legacy.
Advertisement
Hispano Suiza Carmen Boulogne accelerates from zero to 100 kilometers per hour in less than 2.6 seconds. The maximum speed is 290 kilometers per hour.The carbon fibre monocoque and body panels keep the weight below 1,690 kg.