At the beginning of 1909, engineer Julius Ganss was given permission to design a car which could reach a speed of over 200 km/h. Initially Carl Benz was against the project, failing to see the relevance of building a land speed record car when the aim of his company was to build robust and reliable touring cars.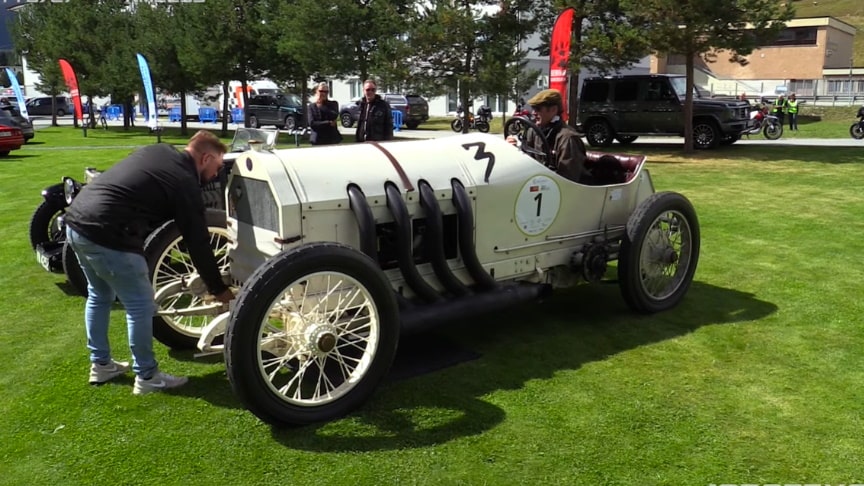 image: 19Bozzy92
But then his attitude changed and he came to the conclusion that the company couldn't ignore the tricks of modern market mechanisms.Based on the 1908 Benz 150HP racer, the four-cylinder engine was bored out from 15.1-litres to 21.5-litres with an output of 184 hp at 1,500 rpm, which was later increased to 200 hp at 1600 rpm after some development.
It was the largest-displacement engine ever to be used in a racing or record car produced by Benz and its weight was 407 kg (the car's total weight was 1,450kg). The development and the task of competing with this monster were assigned to Victor Hémery e Victor Demogeot.
Advertisement
It's thought that a total of six cars were built. The one you see in this video is from Technik Museum Speyer and it has recently undergone a long restoration work. This particular example could be fitted with both the streamlined and the 'short' body which was used for GP races or hillclimbs.