This is a follow up to the earlier 1909 Cadillac first start. Bob took his first drive in his 1909 Cadillac Model 30 touring. He has owned this car for and been working on the restoration on and off for 46 years. The last time this Cadillac drive under its own power was in 1933, 80 years ago.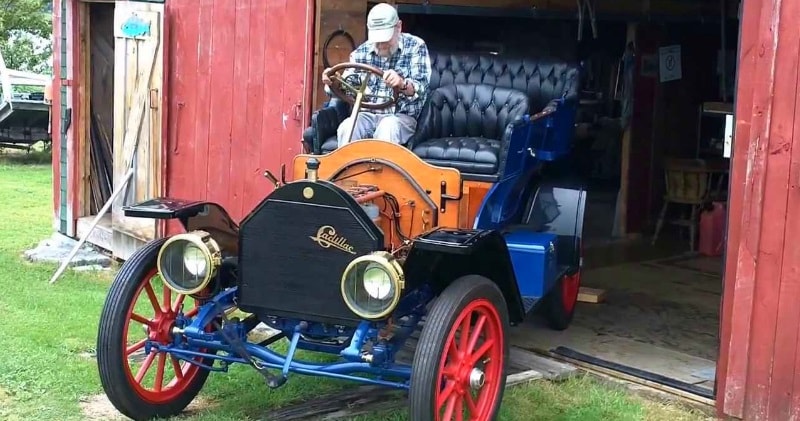 source/image: nscarguy
There are still some bugs to work out, but it moves!.This 1909 Cadillac was stripped down into a speed car, raced and then parked in 1934. I was acquired in the early 1960's for restoration. The restoration was put on hold for many years and then re-started a few years ago.
After multple checks of the ignition and timing we finally achieved the first start on July 28, 2012. There is still more to do to tune the engine and sort it out for driving later this year.
Advertisement
The spray on the first try happened when we left the primer cups open. It runs better with them closed.And the owner did make it a bit easier by adding an electric starter to the car.