Zoku is more than 100 tiny apartment spaces in the heart of Amsterdam and it is a huge building with more than 100 small apartments for tiny living, and this is what they look like.They are designed for online nomads, and people who travel frequently, to have a micro apartment space to dwell inside the city center of Amsterdam.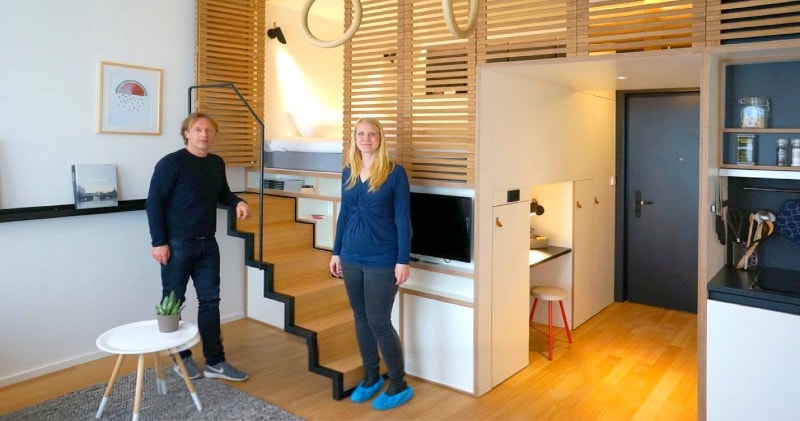 image/text credit: Go Downsize
It's connected to a shared office space / co-working space in the heart of Amsterdam, to make it easy to network and work during the stay. These tiny apartments can be rented short or long-term, making them the perfect substitute to hotel rooms.
The architects and idea people behind this concept really thought this design through. The whole idea of the sliding staircase that leads up to the loft space is just genius.
Advertisement
You find everything you need from a tiny bathroom / toilet, kitchen, dining area and a sleeping loft, you can access from the sliding staircase. The loft part of the apartment doesn't seem like it's there when the blinds are closed.