Check out this Street Rod found at the 2018 GoodGuy's PPG Nationals in Columbus Ohio.What is it??. It's listed as a 1927 Ford Roadster. But that just identifies the body…What's left of the body.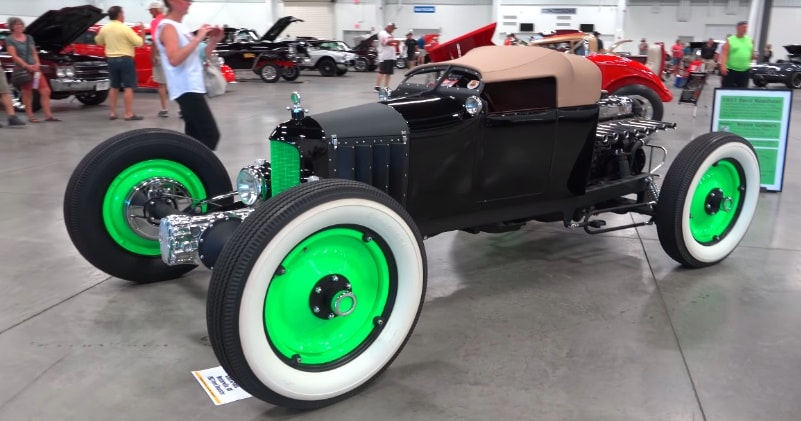 source/image(PrtSc): ScottieDTV
Looks much smaller than stock…But this 1927 Ford Roadster is far from stock. First this you may notice is the rear mounted 1948 Buick engine. Bolted to a turbo 350 transmission.
You may not notice that it is now front wheel drive.Or that it is rear wheel steer? This "1927 Ford Roadster" from the 2018 GoodGuy's PPG Nationals is about as crazy of a thing that I have found. And that is saying a lot. I have found some pretty crazy stuff.
Advertisement
I really can't tell you all there is to know about this 1927 Ford Street Rod. But I can tell You it is cool. From the 2018 GoodGuy's PPG Nationals one crazy cool 1927 Ford Street Rod. This one will have ya talking./ScottieDTV