MBK industrie is a French two-wheeler manufacturer founded in 1924 , which in 1986 became a subsidiary of Yamaha .By the 1930s Motobecane was producing a best-selling range of motorcycles.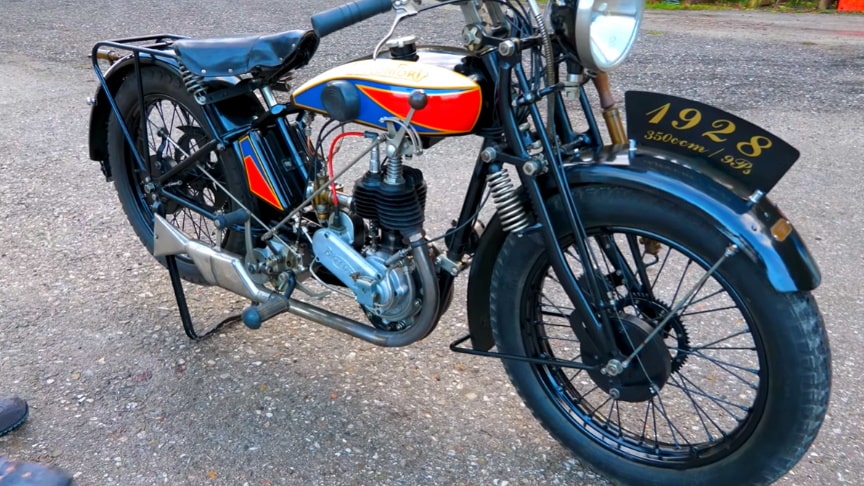 image: classic-motorcycle.com
In 1933, they produced their first four-stroke machine with 250 cc (15 cu in) capacity.During the 1930s, they manufactured a longitudinal shaft-drive inline-four engine motorcycle in 500 and 750 cc.
We offer here a piece of motorcycle history from France. This Motoconfort was manufactured only two years from 1928-1929. A noble engine with external flywheel from Blackburne was used. The power of the 350cc engine was given as 15ps.
Advertisement
The K1 was restored a few years ago and is fully roadworthy condition. It is equipped with a speedometer, lighting set, Gurtner oil pump, Burman gearbox, hand operated horn, Amal carburetor, Novi magneto, Novi alternator and has papers from Germany.