The motorcycle company was founded by Henri Dresch in the early 20s in France. From 1923 to 1928, the motorcycles were produced under the name "le Grimpeur". After 1928, continued to be produced under the name of "Dresch". At the heyday of over 10,000 motorcycles were produced in the year.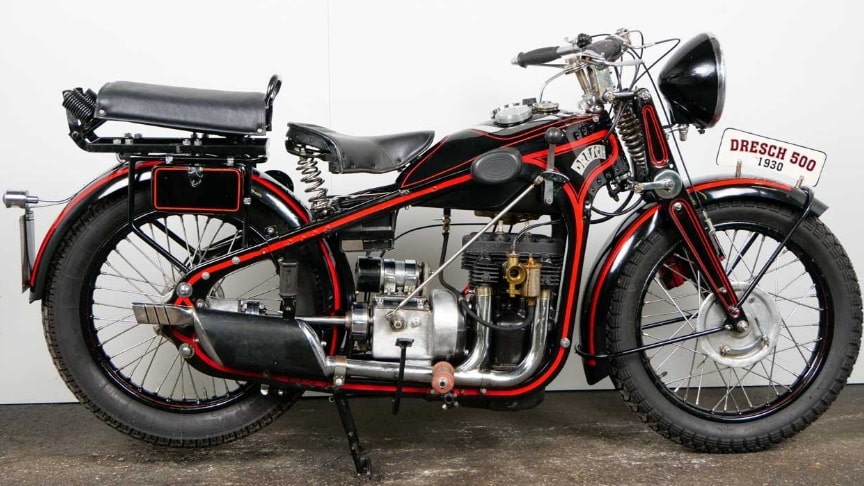 source/image: classic-motorcycle.com
Dresch produced motorcycles from 175cc to 500cc. The monobloc was the top model of Dresch. The motor has 14hp and a stroke / bore diameter of 64 x 77mm and reached with the 4-speed transmission, a top speed of 105km / h.
With the outbreak of war the production was stopped. The monobloc is a gorgeous eye-catching with its striking-looking bi-cylinder engine and the pressed-steel frame.
Advertisement
The "Dresch" monobloc was produced by 1930 until 1938.The engine has a good compression. The gearbox and shaft drive work. The bike is complete and is in untouched/original condition.