Dubbed the three-cylinder Harley by Indian riders and other detractors, Harley-Davidson's new motorcycle was the company's latest entry into middleweight bike class. Earlier, the company produced the Model W, the Sport Model, a fore and aft flat twin.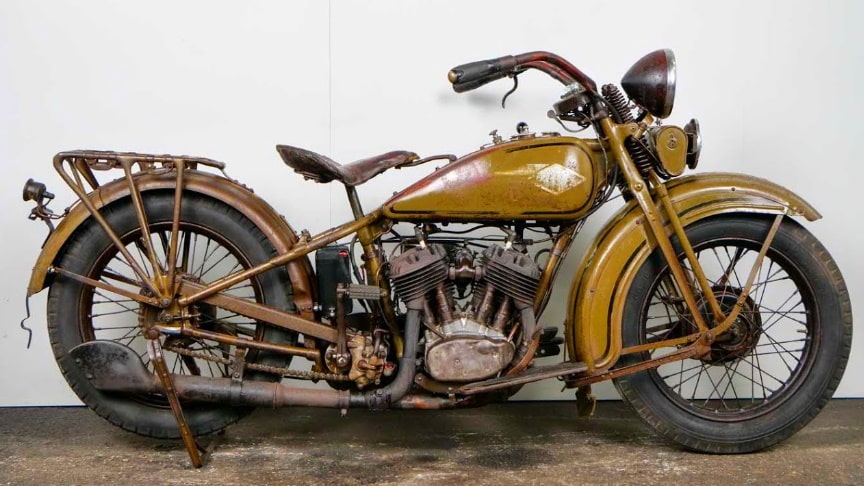 image: classic-motorcycle.com
The Model D was all new for 1929, using battery and coil ignition rather than a magneto, and had removable Ricardo heads. Small headlights were the trend beginning in 1928 and Harley went one better with small twin "bullet" headlights for their models in 1929 and 1930. The primary chain was kept moist with an air/oil mix from the crankcase breather system.
The bike held onto its past with a final year running clincher wheel rims. In a nod to noise nuisance, the bikes featured quiet four tube "Pipes O' Pan" mufflers. The 3-speed hand shift transmission was secured to the frame, a first for the company, and the clutch ran dry under a sheet metal chain guard.
Advertisement
In 1929, the price of a Harley Davidson DL was 290$.It is equipped with a younger Amal carburetor so that it is more roadworthy.This sturdy 750cc V-twin of the D-Series is in presentable condition.