This Terrot is very detail oriented; aluminum exhaust, overhead valve, large headlight, ammeter and a tank decorated with beautiful beading. Manufacturer: Terrot Model: HGSST Year: 1935 Capacity: 350cc Frame number: 164256 Engine number: 99268.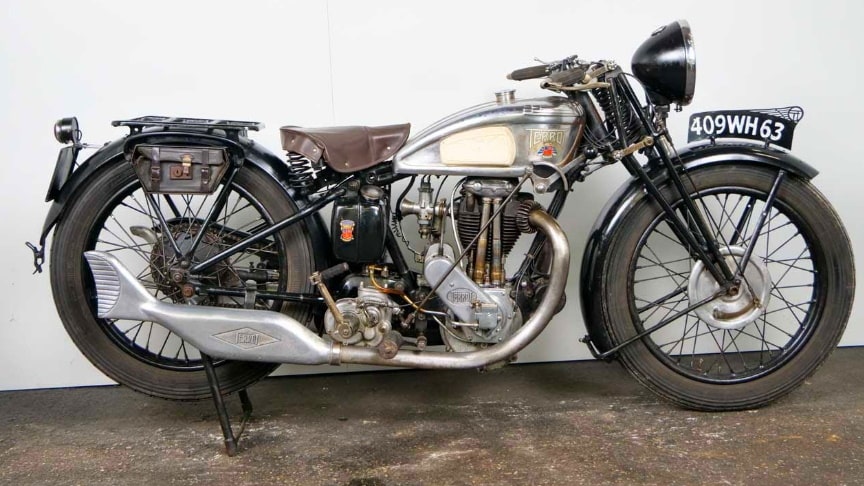 image: classic-motorcycle.com
The bike is a high quality and fast machine from France. It is fully roadworthy and has full papers from France.Terrot was a motorcycle manufacturer in Dijon, France.
Charles Terrot and Wilhelm Stücklen had founded a machinery factory in Cannstatt, Germany in 1862, and Terrot added a branch factory in Dijon in 1887, and in 1890 the Dijon factory added bicycles to its products.Terrot produced its first twin-cylinder model in 1905. From 1915 onwards, it supplied 500cc machines to the French Army.
Advertisement
In 1921, Terrot launched new two-stroke models: the 175cc model L and the 267cc model E. In 1925, the latter model was developed into the 250cc model F. From 1923 onwards, Terrot also produced four-stroke models.In 1932, Terrot entered motorcycle racing and won a triple championship, winning the French 250cc, 350cc and 500cc classes.