The DKW KS 200 is a motorcycle model that Auto Union built at the DKW main plant in Zschopau from 1936 to 1940. It was founded by Danish engineer Jorgen Rasmussen and built its first motorcycle power unit, a single-cylinder, clip-on engine for bicycle attachment, in 1921.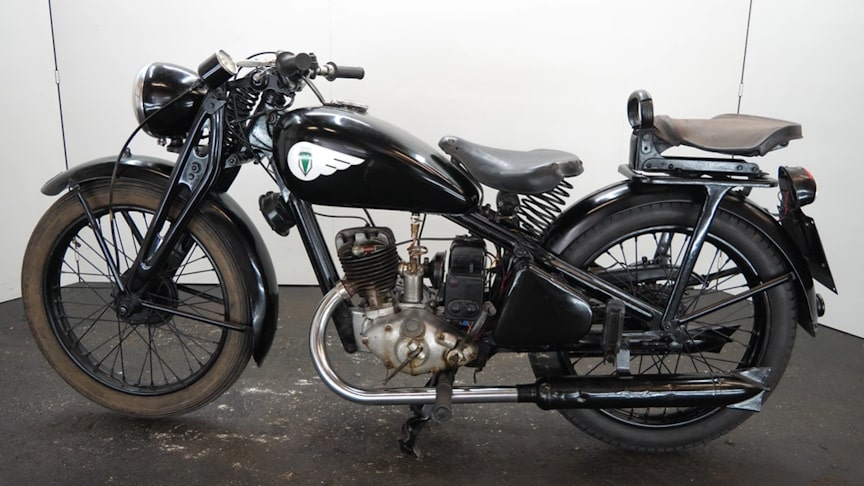 source.image: classic-motorcycle.com
Designed by Hugo Ruppe, this 122cc motor was a two-stroke, and DKW would remain faithful to this engine type from then on, becoming world leaders in two-stroke design in the 1930s thanks to the prescient adoption of the Schnuerle loop-scavenge system.
The latter used flat-topped pistons rather than the then-conventional deflector-crown type, relying on carefully angled transfer ports to direct the incoming charge around the cylinder. DKW was Continental Europe's largest motorcycle maker at this time, manufacturing a huge and diverse range of road bikes during the 1930s.
Advertisement
This KS 200 runs fine and is equipped with a VDO speedo, Grätzin carburetor and a pillion seat. The original speedo bracket come with the bike. It is an older restauration with matching numbers and original type plate.