After having published legendary rally cars, old F1s racing in Monza and American cars with 7-liter engines in the previous days, today I show you something totally different, something that cannot fail to print a smile on the face of a true car enthusiast. Here's the Iso Isetta, which I recorded during the 2021 Vernasca Silver Flag.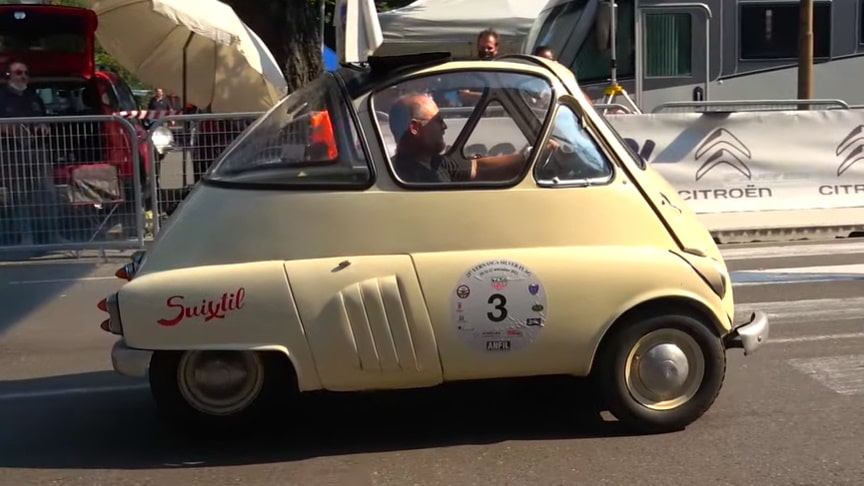 source/image(PrtSc): 19Bozzy92
This is the first Italian microcar produced in Bresso (near Milan) by Iso Automobili between 1953 and 1956. It was also the first car built by the brand, consisting in a bizarre yet innovative two-seater car with an ultra-compact size, equipped with a motorcycle engine and rear-wheel drive.Before continuing, let's clarify one thing immediately: this is not a copy of the more famous BMW 250/300 'Isetta'.
This is the actual original project that was later sold to BMW by Iso Automobili and which later became a global success.The Iso Isetta, was unveiled at the Turin Motor Show in 1953. Its design has been studied to maximize living space and ensure large windows. Power came from a 236cc (14.4 cu in), 9.5 hp split-single two-stroke motorcycle engine, where two cylinders share a single combustion chamber. Top speed was of only 75 km/h (47 mph) but it could count on low consumption.
Advertisement
Its only bitter enemy were steep climbs. The Isetta was equipped with a single front door, hinged laterally, through which passengers entered the car. The steering column was also hinged and connected to the door for easier access, while the rear, in addition to the engine, was completed by a very small luggage compartment./19Bozzy92