Meet the Jetson ONE. Jetson ONE is an ultralight and extremely fun to fly recreational all-electric personal vertical take-off and landing (VTOL) aircraft.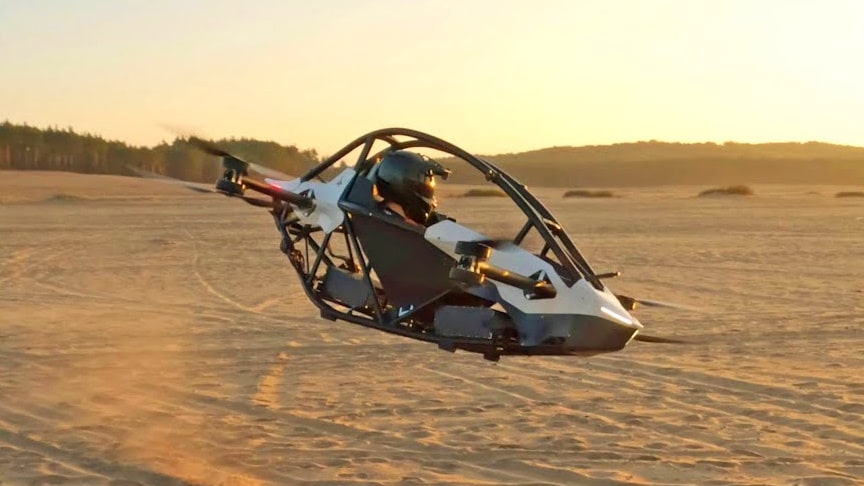 Our mission is to make the skies available for everyone with our safe personal electric aerial vehicle.Are you ready to experience a completely new and exciting way of travel?
The Jetson ONE is built around a rigid aluminum spaceframe with eight powerful electric motors. It utilizes composite carbon fiber and cutting-edge 3D printed components, making it an extremely lightweight design.
Advertisement
In flight, the Jetson One accelerates to 102 km / h with 88KW power output, with one pilot weighing 85 kg, the flight lasts 15 minutes, dimensions of the aircraft are are 2845 × 2400 × 1030 mm and weighs 92 kg. The engine and propeller stands can be folded down./Jetson