This is the World's most expensive car. Yes, literally the number 1 most expensive car in the world. This car is worth over $100 Million and it is the 1955 Mercedes 300SLR, some experts have even valued the Mercedes at $300 Million.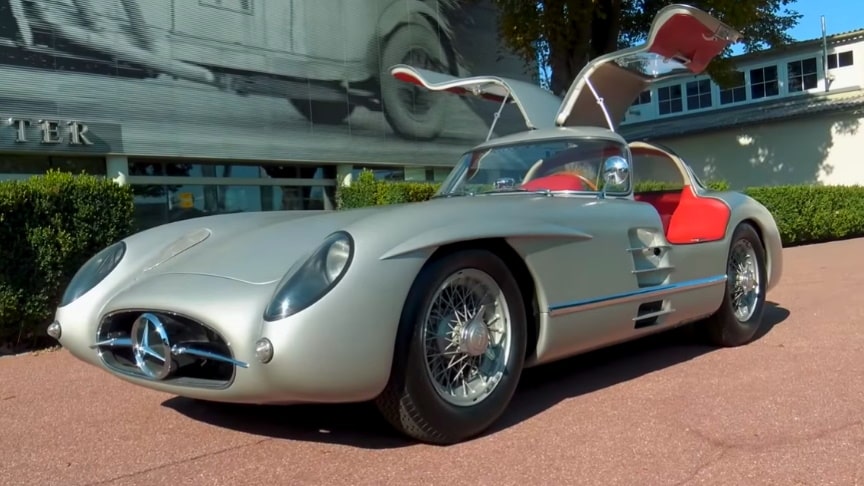 source/image(PrtSc): Supercar Blondie
The Mercedes-Benz 300 SLR (W196S) was a 2-seat sports racer that took part in the 1955 World Sportscar Championship before a catastrophic crash and fire at Le Mans later that year ended its domination prematurely. Watch the video form Supercar Blondie for more info:
The 300 SLR was front mid-engined, with its long longitudinally-mounted engine placed just behind the front axles instead of over them to better balance front/rear weight distribution. A brazed steel tube spaceframe chassis carried ultra-light Elektron magnesium-alloy bodywork (having a specific gravity of 1.8, less than a quarter of iron's 7.8), which contributed substantially to keeping dry weight to a remarkably low 880 kg.
Advertisement
Designated "SL-R", the 3-litre engine was derived from the company's Mercedes-Benz W196 Formula One racer. It shared most of its drivetrain and chassis with the 196's fuel-injected 2,496.87 cc straight 8 bored and stroked to 2,981.70 cc and boosted to 310 bhp (230 kW).wikipedia