You Probably Haven't Seen A Tractor Like This Before!That's because there's only one! Jack McCabe from Ohio couldn't find a tractor with enough power to meet his farming needs, so in 1967 he built his own.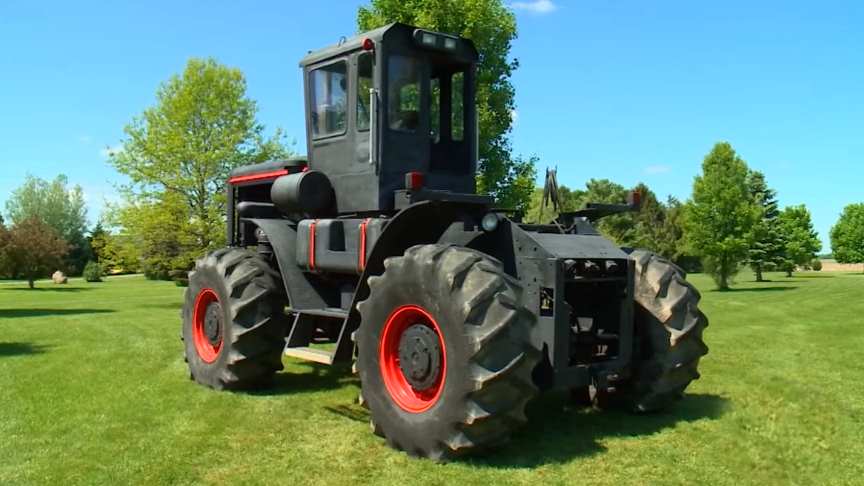 source/image: Classic Tractor Fever Tv
McCabe was 26 years old and lived on a farm near Dublin, Ohio where he worked planting corn. He built the tractor in an area that is now Phase 43 of Muirfield Village, a nearly 34 acre expanse of subdivision homes.Watch the story about Jack and him buiding his custom big farm tractor.
The demand of the land prompted him to find a solution the old-fashioned way: by doing it himself. Despite the uncertainty of friends and family, he persisted and finished.
Advertisement
The tractor at the end of the line wastall and muscular, painted flat black and trimmed with bright orange.The tractor is powered by a 200hp Cummins engine. The result was aFrankenstein's monster-like vehicle, assembled from parts found all over the world.