In this video from the 2023 Auto Crusade Car Show held in Cumming GA, I have this very cool 1969 Dodge Wagon. When I first drove by this car, the fact it was so clean is what first drew my attention. The windows weren't tinted.The interior was the same color as the body a medium/light blue. Everything was the same color of blue. That was very common back in the late 60's and early 70's, Not so much in 2023.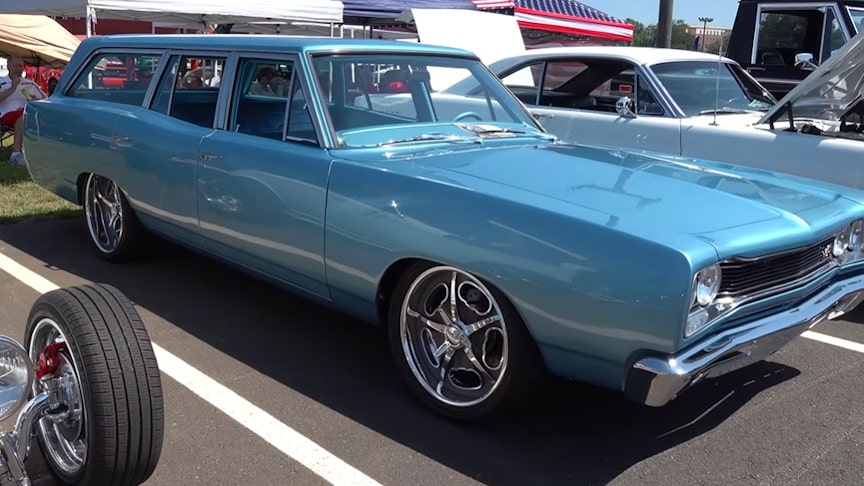 source.image: ScottieDTV
Wheels are always a personal choice and no one set will please everyone, The stance and the wheels on this 1969 Dodge Wagon from the 2023 Auto Crusade Car Show is nailed! As mentioned in the video title, Under the hood is a cleanly installed Hellcat HEMI that looks like it came there from the factory that way.
The suspension and brakes have been also upgraded to modern technology so that the Hellcat power will reach the ground and this 69 Dodge Wagon will stop and turn as good as it looks.Talk about a sleeper this 1969 Dodge HEMI Wagon looks like it has been in a time capsule all of it's life and is ready to head to the grocery store.
Advertisement
I love when I find something that is different, that is done right.Something that You would never think would be made so cool it would get the Cool Is Cool award. This 1969 Dodge Wagon is one of those builds.Way cool for sure.Check it out!