Check out this video of a 1977 Peterbilt 352 COE Jet Truck I found at the 2019 SEMA Show. White Cloud as it is called is one cool semi truck for sure. It has a all custom chassis that is basically a rolling chassis.With breaks.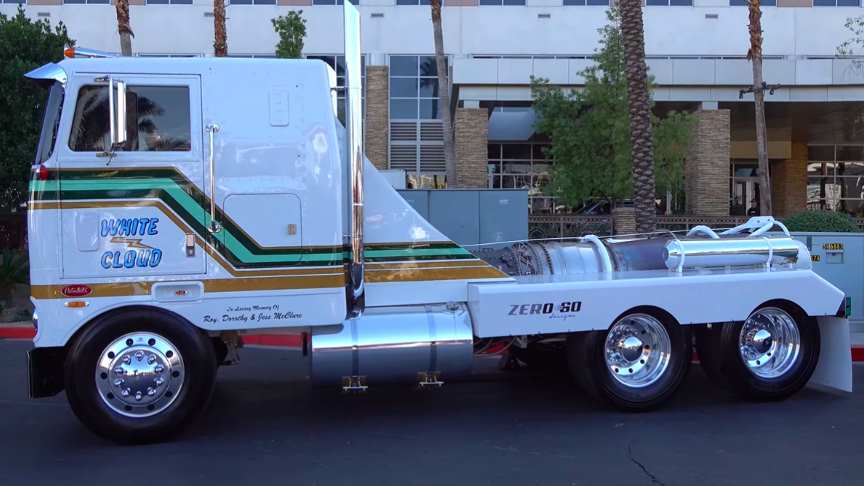 source/image: ScottieDTV
A J46 Westinghouse Jet Engine provides the thrust that sends this 1977 Peterbilt down the quarter mile in just over 9 seconds at 157 MPH…The interior is all custom.
Complete with a full roll cage and room for two.This 1977 Peterbilt from the 2019 SEMA Show is a very clean build for sure..Very cool.Wheels are always a personal choice but Alcoa Super Singles on the back are always a cool choice.
Advertisement
I don't shoot a lot of Semi Trucks but I have shot a few.But I don't think I have ever shot a Jet Powered one this 1977 Peterbilt 352 COE from the 2019 SEMA Show really caught my attention.Like I say cool is cool.And this 77 Pete is way cool for sure.Check it out!!!/ScottieDTV