An opposed-piston engine is a piston engine in which each cylinder has a piston at both ends, and no cylinder head.Petrol and diesel opposed-piston engines have been used, mostly in large scale applications such as ships, military tanks and in factories.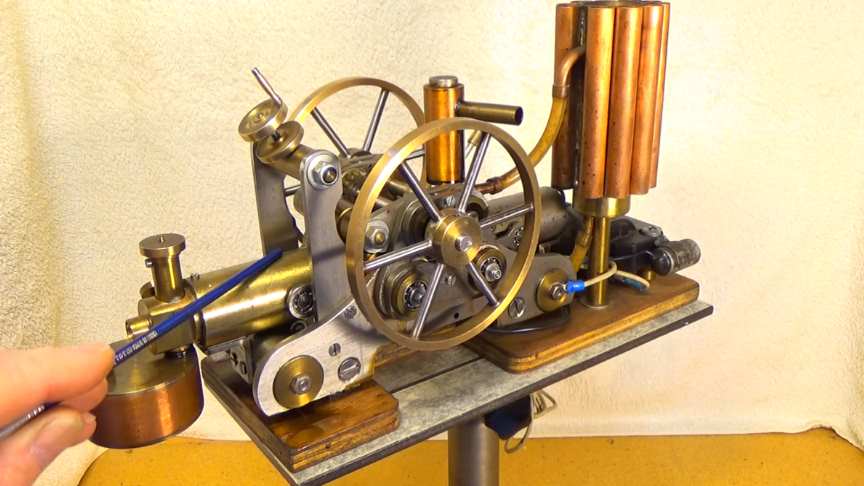 source/image: Find Hansen
Beskrivelse I build this 1 cylinder 2-stroke model engine 1987 to find out, how an engine with variable compression ratio would Work, and how much 2 opposite turning fly-Wheels would reduce the impuls vibrations, and at the same time, it was fun to build. Build by Find Hansen Denmark.
A two-stroke engine produces twice as many power strokes per revolution as its four-stroke equivalent. This advantage leads to smaller displacement engines for similar performance, and lower in-cylinder pressure to lower emissions compared to four-stroke conventional engines.
Advertisement
Compared to contemporary two-stroke engines which used a conventional design of one piston per cylinder, the advantages of the opposed-piston engine were:Eliminating the cylinder head and valvetrain, which reduces weight, complexity, cost, heat loss and friction loss of the engine.Creating a uniflow-scavenged movement of gas through the combustion chamber, which avoided the drawbacks associated with the contemporary crossflow-scavenged designs.A reduced height of the engine./wikipedia