Marc & Jen are an adventurous couple who decided to sell their home, downsize their stuff, quit their jobs, and try something new. They wanted to re-design their lives according to what was most important to them: skiing, hiking, travelling, making music, and being self employed.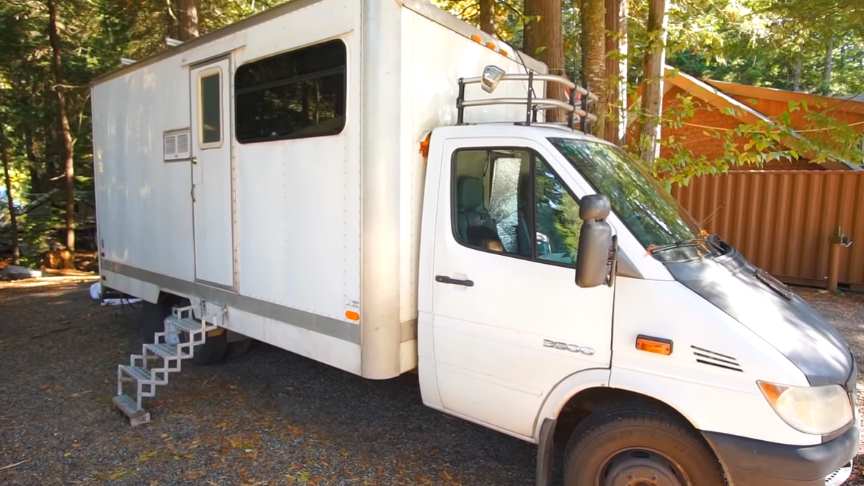 source/image: Exploring Alternatives
They chose to finish converting a box truck into a home on wheels so they could explore van life with their cat Starla and their now minimal possessions.
They've driven across Canada 3 times, they've lived in Walmart parking lots, at the bottom of a ski hill, in driveways, and in campgrounds; and after exploring many parts of Canada, they fell in love with Squamish, BC where there are loads of outdoor activities at their doorstep, and lots of work opportunities as well.
Advertisement
Jen's goal is to work as much as possible online. She has a de-cluttering blog and professional organizing business called Clear Your Life, and she also works a combination of VR (virtual assistant) and online professional development jobs, and supplements with part time work in the service industry.